Dale T. McKinley
Dr. Dale T. McKinley is an independent writer, researcher and lecturer as well as political activist. Originally from Zimbabwe, Dale has lived and worked in Johannesburg since 1990. He ran/managed a socialist bookshop from 1991-1994 and was a full time activist/ educationist with the South African Communist Party from 1995-2000 (before being expelled for trying to be a communist).

Dale was a co-founder and executive member of the Anti-Privatisation Forum and remains active in social movement/community struggles. He holds a PhD. in Political Economy/African Studies. Dale occasionally lectures at university level, gives regular talks/inputs to a wide variety of organisations and has produced numerous research reports and analyses for a range of NGOs, academic institutes and other civil society organisations. He is the author three books and has written extensively on South African and international political economy, socio-economic rights/struggles and liberation movement and community politics.
Dale T. McKinley - While most people in our country as well as across the globe would no doubt agree that the late Nelson Mandela was one of the outstanding persons of the 20th century, when it comes to 2013 here in South Africa there is another individual with Mandela-like qualities who deserves the accolade of 'Person of the Year' – Public Protector, Thulisile (Thuli) Madonsela. Whatever we might think of the more specific political and economic legacies bequeathed by the Mandela-era led...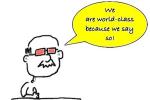 Dale T. McKinley - "A council member told me we are too dirty to fish there … they are putting on a party to tell the world it is a beautiful country, but poor people are being trampled on." That's what Durban fisherman Khalil Adam told a journalist after hearing that he and thousands of fellow fisherfolk had been barred from Durban's piers just a few months before South Africa's hosting of the 2010 Soccer World Cup. And, what was the reasoning behind Durban...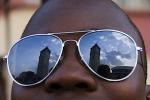 Dale T. McKinley - Given the just-concluded Broad-Based Black Economic Empowerment (BBBEE ) Summit, it is a good time to take a critical look at this flag-bearer of government's approach to post-apartheid racial and economic 'transformation'. It is not a flattering picture. To start with, the entire edifice of BBBEE is based on the notion of 'transformation' being realised through the gradual expansion of private involvement and ownership of business (whether that is through...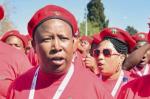 Dale T. McKinley - If ever there was an example of a discursively circular and politically manipulated 'debate' in post-1994 South Africa, it is nationalisation. Like a differentially located scene from a Hollywood western, poker-faces and raised guns are instantly drawn at the mere mention of the word. And, just like the absurdity of the ensuing cinematic shootouts the nationalisation battleground always ends up covered in copious amounts of 'blood and guts' without anything having...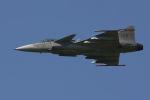 Dale T. McKinley - Justifiably, lots of media and public attention has been given over lately to the continued fallout from the massively corrupt first arms deal. Like a long-term unwanted house guest who simply won't go away, the first arms deal is still with us almost twenty years after it was first conceived. In immediate terms this is largely due to the various sagas around the Zuma-appointed Seriti Commission of Inquiry which are seemingly once again set to confirm the short-term triumph of personal...
Dale T. McKinley - Here's a sobering fact: none of us, whether in South Africa or in most any other democratic country for that matter, really knows what our government security-intelligence agencies ('spooks' for short) are up to; and, that is exactly the way the spooks want to keep it. That's why the recent actions of Edward Snowden - a 29-year-old former technical assistant for the United States CIA and employee of various defence contractors who worked at the government's...