Socio-Economic Rights
Glenn Ashton - At the birth of our democracy the incoming government ambitiously stated they would redistribute thirty percent of agricultural land, 25 million hectares, by 1999. When it was obvious the goal could not be met, the delivery date was shifted to 2014. Today we are not even a third of the way to achieving this limited target. The question of redistribution, restitution and broadened access to land remains a powder keg. The jobless and hopeless are increasingly receptive to this explosive...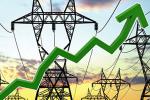 Cameron Brisbane - There has been an on-going protest for months in Msunduzi, home of the capital of the Province of KwaZulu- Natal, over swingeing electricity tariff increases that have caused indigent debt and hard disconnections to spiral and many businesses to downscale, relocate, or close shop. It has been wholly unreported in the national media -- nobody has been shot in the process, save one resident of an informal settlement when municipal security backed up by SAPS arrived to remove illegal cables. But...

Every cell in the human body has a sex, which means that men and women are different right down to the cellular level. Yet too often, research and medicine ignore this insight as well as the startlingly different ways in which the two sexes respond to disease or treatment. As pioneering doctor Paula Johnson describes in this thought-provoking talk, lumping everyone together means we essentially leave women's health to chance. Women are not getting the full benefit of modern science and...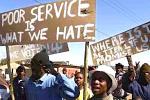 Richard Pithouse - Jan Rivombo. Mike Tshele. Osia Rahube. Lerato Seema. Here we are, not even a month into the new year, and the police have already killed four unarmed people during protests. Jan Rivombo sold fruit on the streets of Pretoria. He was killed by the police on Bosman Street as street traders tried to defend their livelihoods against an increasingly brutal and predatory state. He was a young man who had been a father for three months. He was not the first person to be killed by the state in...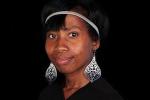 Bandile Mdlalose is the Secretary General of shack dwellers movement, Abahlali baseMjondolo. In an interview with Fazila Farouk of SACSIS, she talks about her involvement in the struggle for a democracy that respects the rights and dignity of the poor in South Africa. Mdlalose voluntarily swapped life in a township house for life in a shack in order to better understand the challenges faced by shack dwellers. A leading voice in her community, she talks about the intimidation and...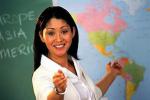 The world faces two problems in education, says Vikas Pota, chief executive of The Varkey GEMS Foundation. One is that there are many children, about 57 million, who are not at school. The bigger crisis, however, is the fact that there are hundreds of millions of children who are at school, but who aren't learning anything. The Varkey GEMS Foundation conducted a global study to find out how to improve the quality of teachers in the classroom. Overall they found that solving the...