Socio-Economic Rights

The skills gap or skills mismatch argument blames education for the lack of jobs, when instead, it is a crisis of capitalism that has caused the high levels of unemployment in South Africa, and in many other parts of the world, including Southern Europe, argues Salim Vally, co-editor of a new book, Education, Economy and Society. It's a false argument and an ideological hoax to say that we have the jobs but not the skills. Vally also challenges the conventional assumption that education...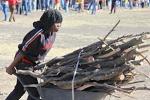 Gillian Schutte - This women's month marks two years since the Marikana massacre. The widows of the workers killed by the South African Police Service in 2012 have since received their deceased husband's provident fund dues, but still wait for justice whilst the media and public attention has long since transferred from their plight to the Farlam Commission. The focus recently has been on the prolonged strike action on the Platinum belt as well as Mr X's sensational testimony alleging that...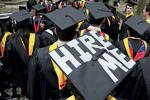 Glenn Ashton - We have thrown bags of money at education over the past two decades. Education consumes nearly a quarter of our total budget, close to a quarter of a trillion Rand a year. We spend more money on education than anything else. Yet despite tardy progress, meaningfully reforming the broken apartheid era education system appears to be an impossible task. We still have some of the worst outcomes in the world as far as literacy and numeracy are concerned. We still struggle to properly teach the...
Stephen Greenberg - Just before the 2014 national elections, the Department of Rural Development and Land Reform (DRDLR) announced a plan to redistribute 50% of commercial farm land to farm workers as part of ongoing efforts to redress historical imbalances in the country. The objectives of the plan are laudable: to deracialise the rural economy; to democratise the allocation and use of land by race, gender and class; and (less clearly) to support "production discipline" for food security and food...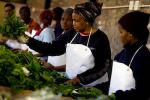 Glenn Ashton - South Africa is a harsh country, a place of extremes. Producing sufficient food for our people has always been a difficult challenge. The new Minister of Agriculture, who can only be an improvement on the previous incumbent, is an interesting choice. Senzeni Zokwana is the national chairperson of the South African Communist Party, as well as having headed up the National Union of Mineworkers. He has no background in agriculture, in common with his deputy, ex-Police commissioner Bheki...
Louise Scholtz - Why is there not enough affordable rental or social housing for the poor in our cities? As the Constitutional Court's Grootboom decision highlighted, cities should be read as shorthand for well-located spaces that provide access to economic and social opportunities for the poor. This lack of affordable and well-situated rental or social housing accommodation is not unique to South Africa. There are many urban centres in the world where land has run out and state support is...