Cameron Brisbane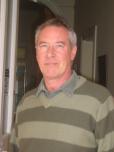 Cameron Brisbane has 25 years' experience in pro-poor development. After graduating from the then University of Natal in Durban in 1977, he returned to his birthplace of the United Kindgom as a political exile. There he developed a career initially in environmental management projects, before working in low income and special needs housing development.

Cameron returned to South Africa after the first free elections in 1994, where he joined the Built Environment Support Group (BESG) as a Senior Development Manager. He became Executive Director in 2007, but still is active in township development and informal settlement upgrading in addition to his management duties.

Click on the picture for a larger image.
Cameron Brisbane - One of the ANC's 2014 election slogans proudly boasts "A better life for all." Its claim is supported by a series of service delivery achievements such as the building of three million (a contested figure) subsidised homes. The feel-good factor of these claims belies the reality that many communities are tired of empty promises, and the frequency of service delivery protests that has reached unprecedented proportions bears testament to the "gatvol" factor....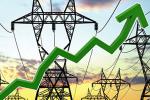 Cameron Brisbane - There has been an on-going protest for months in Msunduzi, home of the capital of the Province of KwaZulu- Natal, over swingeing electricity tariff increases that have caused indigent debt and hard disconnections to spiral and many businesses to downscale, relocate, or close shop. It has been wholly unreported in the national media -- nobody has been shot in the process, save one resident of an informal settlement when municipal security backed up by SAPS arrived to remove illegal cables. But...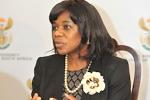 Cameron Brisbane - One of the rarely debated elements in the fight against corruption is the protection afforded to whistle-blowers. They are no doubt the entry-point into the majority of investigations into wrongdoing. Public and state-owned companies are required, in terms of Section 159(7) of the Companies Act, to establish mechanisms to receive disclosures of impropriety and to publicise them to stakeholders -- employees, shareholders and even suppliers. This obligation is reinforced in the King III Code of...