Socio-Economic Rights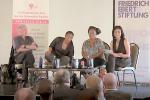 In recent months, it has been reported that the Zulu King, Goodwill Zwelithini, under the auspices of the Ingonyama Trust, is preparing to lodge a massive land claim that will cover much of the land in the province of KwaZulu-Natal. Why is King Zwelithini lodging a land claim that goes back to 1875 when South Africa's land restitution programme only recognizes land dispossessions after 1913? Speaking at an event hosted by SACSIS and the Friedrich Ebert Foundation (FES) to examine...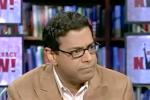 Sierra Leone is pleading for more international help to fight the Ebola outbreak in West Africa. On Saturday, the country recorded 121 deaths in one of the single deadliest days since the disease appeared there more than four months ago. At least 678 people have now died in Sierra Leone, with the official toll for West Africa topping 3,400. Dr. Atul Gawande from Harvard Medical School argues, "The epidemic in West Africa is severe, and it's getting worse fast…this is a...
Jane Duncan - Are South Africans protesting because government service delivery is poor? Or are they protesting because delivery is so good that expectations have been raised to the point where government cannot meet them? The 'rising expectation' explanation of the protests has found favour with a diverse range of institutions and individuals, such as the government, the South African Institute for Race Relations (SAIRR), City Press editor Ferial Haffajee and Municipal IQ. It featured...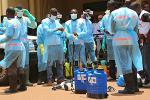 Ayesha Jacub - Sometimes it takes a crisis to test existing structures and expose all the fault lines. Ebola has been pummelling its way through West Africa and in addition to the lives claimed by the epidemic, it has exposed the state of Global Health's leadership as well as the current paradigms through which we view health at the global level. Leadership When the first warning calls about the severity of the current Ebola epidemic came from the quarters of the NGO Medecins sans frontieres,...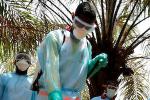 Mandisi Majavu - In his book, Infections and Inequalities, Paul Farmer writes that we live in a world where infections pass easily across borders, while resources, including cumulative scientific knowledge are blocked at customs. The recent outbreak of Ebola in West Africa is a case in point. The World Health Organisation has warned that the number of Ebola cases could rise to 20,000 largely because the medical staff in these West African countries do not have the resources to deal with the rapid spread of...


SACSIS caught up with constitutional law expert Prof. Pierre de Vos, author of the blog, Constitutionally Speaking, to talk about how the South African constitution could be applied to deal with South Africa's most pressing challenge, our country's inequality. On the question of whether our constitution could be applied to encourage more redistributive measures, de Vos argues that the constitution doesn't have the power to change South Africa's economic policies....