Socio-Economic Rights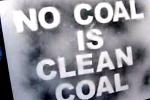 Samantha Hargreaves and Hibist Kassa - Battles between coal mining companies, the municipalities that host them and affected local residents are now drawing blood with last week's rubber-bullet shootings and arrests of activists (including key women organisers) fighting coal and demanding a decent life in Emahlahleni (formerly Witbank). This battleground stretches east across the continent's main coal seam, out to Mozambique's Tete Province. There, Mama Life (we use a pseudonym to protect her from reprisal), a...
Daniel McLaren - On 12 January 2015, South Africa ratified the International Covenant on Economic, Social and Cultural Rights (ICESCR). Though ratification is long overdue, given that President Nelson Mandela signed the Covenant in 1994, this statement of renewed commitment to social and economic justice and internationalism has been roundly and justifiably welcomed. But what is the significance of this moment? To answer that, we must briefly revisit a very different time. 1976 was a year of tragedy and...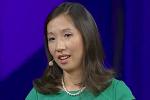 Wouldn't you want to know if your doctor was a paid spokesman for a drug company? Or held personal beliefs incompatible with the treatment you want? Right now, in many parts of the world, your doctor simply doesn't have to tell you about that. And when physician Leana Wen asked her fellow doctors to open up, the reaction she got was unsettling. There's a code of silence amongst doctors whose attitudes and behaviour challenge conventional notions of transparency and...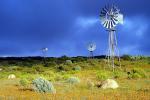 Femke Brandt - On Thursday, November 6, I attended the second sitting of the Karoo Parliament in Cradock, Eastern Cape. The Parliament is hosted by the Karoo Development Foundation (KDF) that was established to examine the economic potential of the Greater Karoo, so that it can influence future government planning and expenditures. The foundation and its trustees consist mainly, not exclusively, of Afrikaner academics, business owners, entrepreneurs and farmers. During his opening speech, the chair of...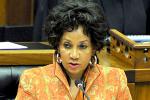 Richard Pithouse - In 2005, early in her in her first term as Minister of Housing, Lindiwe Sisulu announced that the state had resolved to 'eradicate slums' by 2014. This was a time when the technocratic ideal had more credibility than it does now and officials and politicians often spoke, with genuine conviction, as if it were an established fact that this aspiration would translate into reality. It was not unusual for people trying to engage the state around questions of urban land and housing to...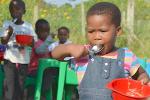 Daniel McLaren - October 16 is World Food Day. As the 20th World Food Day since the establishment of our democracy dawns on South Africa, a grim shadow of hunger and malnutrition hangs over the gains of the democratic era. Section 27 of the South African Constitution guarantees the right to have access to sufficient food to all people in our country. This and other socio-economic rights were enshrined in the Bill of Rights because their fulfilment was recognised as integral to the Constitution's...