Socio-Economic Rights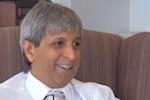 Noting the structural problems inherent in the South African economy and high levels of graduate unemployment, SACSIS' Fazila Farouk interviews the Vice Chancellor and Principal of WITS University, Prof. Adam Habib about higher education's role in and contribution to South Africa's racial and economic transformation. Habib argues that higher education can fundamentally equalize the playing field if it is not simply the preserve of the rich. However, he contends that the...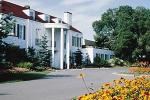 Ralph Nader - Do you know anybody with a hernia problem who wants to repair it and have a vacation at the same time? Well, if you do, send them to Shouldice Hospital, right outside of Toronto, Canada, situated on 23 beautifully landscaped acres with greenhouses, walking paths, stables, a tennis court and putting greens. Over four days and twelve meals, you'll experience the finest, friendliest, safest, surgical and post-operative recovery experience in North America. You'll pay from one-half...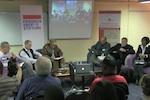 On 2 August 2013, SACSIS and the Friedrich Ebert Foundation (FES) co-hosted a panel discussion on the theme, "Making the National Health Insurance Scheme (NHI) Work for All South Africans - Can It Be Achieved?" Our government's NHI scheme presents an important opportunity to develop a better healthcare system that works for all South Africans. It is a once in a lifetime opportunity to close the gap between public and private healthcare and develop a unified world-class...

World-renowned educationalist Sir Ken Robinson delivers the long-awaited follow-up to his now legendary "Changing Education Paradigms" talk. He addresses the fundamental economic, cultural, social and personal purposes of education, and argues that education should be personalised to every student's talent, passion, and learning styles -- and that creativity should be embedded in the culture of every single school. Teaching is an art form says Robinson, and it occurs at the point...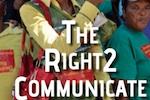 A new communications campaign launched by the "Right to Know Campaign" (R2K) is putting on its list of demands, free basic cellphone airtime and short message services (SMS or text services). Fazila Farouk of SACSIS spoke Dr. Dale McKinley, a representative of the R2K campaign, about this new campaign and the rationale underpinning it. He told her that South Africans are being exploited. South Africa has the sixth highest cellphone charge rates in the world. Cellphone companies...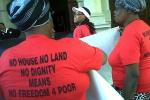 Richard Pithouse - In the last days of June, Nkululeko Gwala was assassinated in Cato Crest - a shack settlement in Durban that is in the process of being upgraded with formal housing. Just over three months ago Thembinkosi Qumbelo was gunned down in the same streets. Both men had been prominent figures in the increasingly bitter struggles around housing that have convulsed Cato Crest in recent months. There have been road blockades, a land occupation – named, as they often are these days,...