Socio-Economic Rights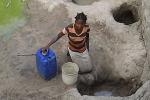 The Marikana massacre most certainly turned the spotlight on the women in mining communities by bringing into sharp focus the challenges facing the widows of the slain mineworkers. Fazila Farouk of SACSIS talks to Samantha Hargreaves of WoMin about the broader impact of mining on women in mining communities and learns about land grabs, water grabs and the health impacts of environmental degradation and water pollution, which create an additional burden for the women behind the...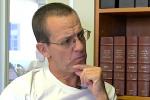 Private healthcare costs are spiraling out of control in South Africa. So much so that our Competition Commission has launched an inquiry into the high cost of private healthcare in South Africa. SACSIS' Fazila Farouk caught up with executive director of SECTION27, Mark Heywood, to find out if this market inquiry will go far enough in its investigation to get to the bottom of the problem. We discovered that the inquiry might not even get off the ground if the private healthcare sector gets...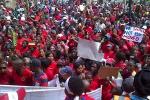 Richard Pithouse - Nkosinathi Mngomezulu was shot in the stomach on Saturday morning. He was shot at the Marikana land occupation at Stop 1, Cato Crest in Durban during an eviction. He's currently in the Intensive Care Unit of King Edward Hospital. His comrades fear that he may be attacked in the hospital. They've not been allowed to post their own guard but they're making sure that he's always surrounded by a large group during visiting hours. Mngomezulu's comrades are not paranoid. He's been threatened...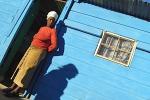 Frank Meintjies - Where is poverty located? What are its shapes and forms? What strategies do households use to cope? Poor neighbourhoods are often opaque to outsiders, even to those making policies that have a direct impact on such communities. Government planners need to probe beneath the surface – they should see the complexity, understand the livelihood systems and appreciate the coping strategies used in marginalised communities. Often, in a bid to reorganise use of space or formalise the...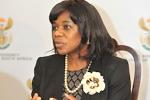 Cameron Brisbane - One of the rarely debated elements in the fight against corruption is the protection afforded to whistle-blowers. They are no doubt the entry-point into the majority of investigations into wrongdoing. Public and state-owned companies are required, in terms of Section 159(7) of the Companies Act, to establish mechanisms to receive disclosures of impropriety and to publicise them to stakeholders -- employees, shareholders and even suppliers. This obligation is reinforced in the King III Code of...
Glenn Ashton - We are what we eat and on the whole South Africans are unhealthy. Because of our increasingly industrialised food chain we eat far too much refined, processed food. The poor are exceptionally exposed to this pernicious trend, with the cheapest maize meal consisting disproportionately of husks, which provide very little nutritional benefit. In some cases diets consist of more than 90% of maize meal. What passes as food is too often a simulacrum, counterfeit. The fact is that our food system...