Mandisi Majavu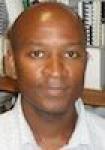 Mandisi Majavu is the Book Reviews Editor of Interface: A Journal For and About Social Movements. He is a PhD candidate at the University of Auckland, New Zealand. He is the co-editor of 'Visual Century: South African art in context Vol 4: 1990 - 2007' (Wits Press, 2011).

Some of his work has appeared in the anthologies: 'Real Utopia: Participatory society for the 21st Century' (Ak Press, 2008) and 'Beyond Borders: Thinking critically about global studies (Worth Publishers, 2006).

Mandisi Majavu - With Youth Day upon us again this week commemorating the contribution made by the school-going children of Soweto during the apartheid struggle in 1976, it's hard to gloss over the enormous sacrifices they made. How tragic it is then that 21 years into our democracy, their massive impact has merely led to a fragile pact between black and white South Africans, where blacks have yet to be unconditionally welcomed in historically white neighbourhoods and institutions, and where white...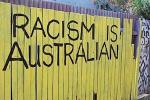 Mandisi Majavu - A 51-year-old white Australian woman, Michelle Veronica Jacobsen, who subjected a black African family to a nasty racist attack and threatened them with a crowbar, has been charged with assault, going armed in public as to cause fear, disorderly conduct and conduct likely to racially harass. Video footage of the woman hurling racist abuse to the black family is available online. Jacobsen, who appeared in the Perth Magistrate's Court this week, had her case adjourned to next month....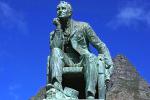 Mandisi Majavu - It has taken the University of Cape Town (UCT) 15 years to seriously consider the views of its black students concerning the statue of Cecil John Rhodes. Way back in 1999, Melissa Steyn and Mikki van Zyl researched students' experiences of institutional culture at UCT. Their report concluded that participants "are sensitive to the meanings carried by the statues and names of buildings that reflect UCT's history", which respondents viewed as constant reminders of...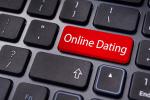 Mandisi Majavu - Last month Christian Rudder, co-founder of OkCupid, an online dating website, released statistical data collected over a five-year period about how people who subscribe to the website 'weigh race in deciding attraction'. The data doesn't reveal any new insights into the issue, which people of colour are not already aware of. For instance, according to OkCupid, "racial bias has intensified a bit" with respect to how people choose romantic partners. Basically...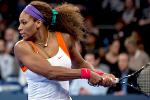 Mandisi Majavu - Early this month, Serena Williams wrote an article for TIME magazine announcing that she has decided to end her 14-year boycott of the Indian Wells tennis tournament. The last time she played at the tournament in 2001, she was subjected to racial abuse. She recounts the whole incident in chapter four of her autobiography, My life: Queen of the court. According to Serena, throughout the whole match she was booed. She said she heard some members of the crowd shouting, "Nigger!"....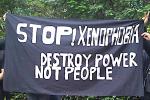 Mandisi Majavu - Three months after the South African government announced that it was planning to introduce a controversial stringent application process for refugees seeking asylum in the country, foreign-owned shops are being looted in Soweto and foreign nationals are being subjected to xenophobic attacks again. The way in which ordinary South Africans embody, (mis)construe and then act out the values and outlook of our socio-political institutions when it comes to the issue of foreign nationals is too...