October 2014
Visit the archives.

Sweden's new centre-left government announced this week that it has recognised the Palestinian state, making it the first EU country to do so. Sweden's foreign minister, Margot Wallstrom, told Al Jazeera that recognising Palestine will put each party on a level playing field and help move peace talks forward. She said that Sweden is hoping that this new development will inject some new dynamics into the now-suspended peace talks by making the parties less unequal. Wallstrom also said she...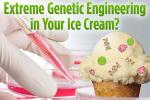 Glenn Ashton - Synthetic food has long been the subject of speculative fiction, from Charlie Chaplin's "The Great Dictator" where poor quality artificial food spawned dissent, to Kurt Vonnegut's "Breakfast of Champions" where food was manufactured from coal and petroleum because fossil fuels had trashed global ecosystems. Today fiction manifests as reality. If genetic modification (GM) of our food were not enough, biologists continue to push the boundaries of their...
Pepe Escobar - Sun, sex, samba, carnival and at least until the World Cup hammering by Germany, the "land of football". And don't forget "vibrant democracy". Even as it enjoys one of the highest soft power quotients around the world, Brazil remains submerged by cliches. "Vibrant democracy" certainly lived up to its billing as President Dilma Rousseff of the ruling Worker's Party (PT) was re-elected this Sunday in a tight run-off against opposition candidate Aecio Neves of...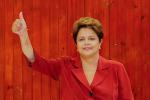 Emile Schepers - The incumbent president, Dilma Rousseff, of the left leaning Workers' Party (Partido dos Trabalhadores or PT) won a close election on Sunday, defeating right winger Aecio Neves, of the so-called Social Democratic Party (PSDB) by a margin of about three million votes, or 51.56 percent to 48.52 percent in this huge country of 200 million people. Rousseff won most of Brazil's 26 states including Minas Gerais, Neves' home state where she was the governor from 2003 to 2010. ...

Mass person-to-person collaboration has the potential to upend the fundamental power structure of the world as we know it. Not just hyperbole, but a process already taking place across the UK and the world. "Us Now" follows the fate of Ebbsfleet United, a football club owned and managed by 30,000 of its online fans; Zopa, a bank in which everyone is the CEO, and CouchSurfing, a vast online network whose members share their homes with strangers. The founding principles of these...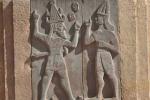 In March 2001, the Taliban destroyed the Buddhas of Bamiyan, 6th century statues carved into the rock in Afghanistan. Today the war in Syria is putting valuable cultural artefacts under threat. Lisa Ackerman, Executive Vice President of The World Monuments Fund, talks about how the current Syrian civil crisis has caused catastrophic destruction to the old city Aleppo and left its antiquities in the hands of looters. Most tragically, basalt relief sculptures unearthed in the Temple of the...