Keyword: corruption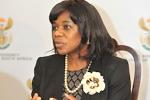 Cameron Brisbane - One of the rarely debated elements in the fight against corruption is the protection afforded to whistle-blowers. They are no doubt the entry-point into the majority of investigations into wrongdoing. Public and state-owned companies are required, in terms of Section 159(7) of the Companies Act, to establish mechanisms to receive disclosures of impropriety and to publicise them to stakeholders -- employees, shareholders and even suppliers. This obligation is reinforced in the King III Code of...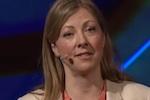 When the son of the president of a desperately poor country starts buying mansions and sports cars on an official monthly salary of $7,000, Charmian Gooch suggests, corruption is probably somewhere in the picture. In a blistering, eye-opening talk (and through several specific examples), she details how global corruption trackers follow the money -- to some surprisingly familiar faces. Global Witness co-founder, Gooch, exposes how a global architecture of corruption is woven into the...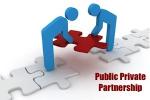 Dale T. McKinley - An unsolicited R6.5 billion 'urban renewal' Public-Private Partnership (PPP) between the ANC-run Emakhazeni Municipality in Mpumalanga (which incorporates the small town of eMgwenya) and a private consortium called WB Noka (a 'proud member of the ANC Progressive Business Forum'), might be signed any day now. This could happen despite the fact that the vast majority of eMgwenya residents have no idea about most of those involved in the consortium or the details of the...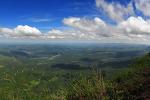 Dale T. McKinley - Another bombshell is about to be dropped onto South Africa's raging political and legal battlefield and it involves one of the most highly contentious and emotive issues in our country - land. This week legal papers are set to be filed in the Constitutional Court seeking an order to compel President Zuma to appoint a Commission of Inquiry into "allegations of corruption and mismanagement" covering both the Badplaas area and the Mpumalanga Province as a whole. The pending...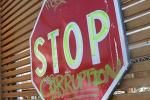 Richard Pithouse - Corruption in South Africa is not nearly as ubiquitous as it is in countries like India or Italy. But it is becoming an increasingly ordinary part of the texture of every day life. It is certainly a serious issue and its certainly obscene that even state projects with as urgent a social function as providing school books and housing to the poor are taken more seriously in some quarters as opportunities for personal enrichment than as collective social obligations. Its equally obscene that...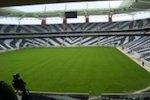 Dale T. McKinley - There are few conflicts - especially when money, power and ego are at their centres - that are more intense, brutal and destructive than those involving family members. In this sense, and in case we might have forgotten, at the heart of the more recent and ongoing battles between the incumbent ANC leadership and their Youth League counterparts lies a long-running and ongoing internecine war within the broad 'family' of the ANC itself. As shocked and disappointed as many - both...