Keyword: corruption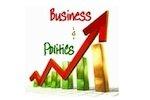 Dale T. McKinley - I am not sure whether the word 'polipreneurship' has ever been part of our political lexicon but I do know that what it represents has been with us for some time now, not just in South Africa, but globally. At its most basic level, polipreneurship can be defined as 'politics as business'. While there were no doubt some political figures in the pre-capitalist era that could be more broadly classified as polipreneurs (the practitioners), it was the arrival and...
Jane Duncan - In an editorial in March this year, the Sunday Times newspaper warned against "a culture of political assassination," becoming entrenched in the Mpumalanga province of South Africa, after the paper published allegations of the existence of a hit list of officials blocking access to tenders linked to the 2010 World Cup. By that time, seven officials had died in mysterious circumstances, including the Mbombela Municipality's Speaker, Jimmy Mohlala. The World Cup tender...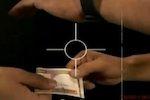 Almost two thirds of world nations suffer from significant levels of corruption. Transparency International (TI) released a new corruption index on Tuesday. Lack of transparency, accountability and good governance are behind record levels of global corruption, says the TI report. This year, TI also mentions the global financial crisis and climate change as phenomena that have fueled corruption in some countries. For example, for the first time in the 15-year history of the league table,...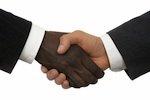 Karly Curcio - Foreign aid programs continue to pour funds into what seems like Africa's bottomless bucket. Illicit financial flows out of Africa are twice the amount of foreign aid into the region. Between 1970 and 2008, according to a study by Global Financial Integrity (GFI), illicit flows from Africa totaled at least $854 billion, and could reach as high as $1.8 trillion when taking into account missing data from certain countries and other conduits of illicit flows not captured in the study....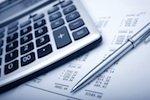 Ebrahim-Khalil Hassen - Do government departments pay any attention to what the auditor general recommends? How our government manages its finances is an issue that always stirs up a huge amount of emotions and public debate. Unfortunately, for South Africans, improving public finance management adheres to the adage "one step forward, two steps back." Each year, the Auditor-General (AG) conducts an audit of the expenditure of government departments. Despite the fact that few departments receive wholly...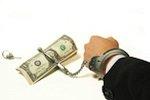 Walden Bello - The issue of corruption resonates in developing countries. In the Philippines, for instance, the slogan of the coalition that is likely to win the 2010 presidential elections is "Without corrupt officials, there are no poor people." Not surprisingly, the international financial institutions have weighed in. The World Bank has made "good governance" a major thrust of its work, asserting that the "World Bank Group focus on governance and anticorruption (GAC) follows...