July 2013
Visit the archives.

WikiLeaks' attorney Michael Ratner responds to Tuesday's (30 July) verdict in the Bradley Manning trial. Manning was found guilty of 20 charges in total, including espionage, but he was acquitted of aiding the enemy, the most serious charge. "For him facing 136 years in jail for telling the American people what our government should have been telling us — about torture centers in Iraq, 20,000 extra civilians killed in Iraq — I find outrageous," Ratner says....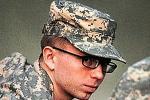 Julian Assange - On Tuesday, 30 July 2013, Bradley Manning, a whistleblower, was convicted by a military court at Fort Meade of 19 offences for supplying the press with information, including five counts of 'espionage'. He now faces a maximum sentence of 136 years. The 'aiding the enemy' charge has fallen away. It was only included, it seems, to make calling journalism 'espionage' seem reasonable. It is not. Bradley Manning's alleged disclosures have exposed war...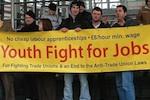 A new global study finds that 75 million youth worldwide are unemployed, which is a huge number, but James Heintz, associate director at American research organisation, Political Economy Research Institute (PERI), argues that the bigger problem is the fact that 500 million (half a billion) youth are employed in what's known as the informal economy where they are engaged in very low-quality jobs. Often youth are employed in those jobs even though they have much higher qualifications...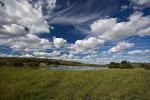 Tristen Taylor - An unholy alliance has come together on a Limpopo farm within the Waterberg District, about 60km from the town of Lephalale and a short drive from the border with Botswana. Anglo American Thermal Coal and India's Vedanta Zinc International have combined to produce a climate-killing and water-guzzling industrial machine: Anglo will open a new coal mine and Vedanta will use that mine's dirtiest coal - discards unfit even for Eskom's power stations - to produce 600MW of electricity. On the...
Jane Duncan - Recent revelations by former National Security Agency (NSA) computer analyst Edwin Snowden that the NSA was undertaking unwarranted mass surveillance of Americans has thrown the communications surveillance activities of governments into sharp relief. Can the abuses that are taking place in the United States (US) happen in South Africa too? The communications of South Africans are probably already being caught in the NSA dragnet, given that cloud services like Google, Microsoft and Yahoo...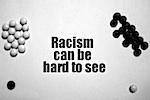 Many people would argue that they are not racist, however, Al Jazeera's The Stream delves deeper into the issue. Their feature this week examines subconscious racism. It is a form of racism that is subtle, yet as, if not more, damaging than overt racism. Listen to this panel of experts unpack the problem of stereotyping and implicit racial biases. "Implicit bias is not benign, it has very serious systemic impacts. Individuals can be decent and still perpetuate these injustices,"...