Keyword: corruption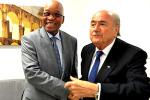 Alexander O'Riordan - Last night Sepp Blatter resigned after seventeen years in the position, as president of football's global governing body, FIFA. The resignation was to be expected since American criminal investigators last week indicted a host of FIFA executives on charges related to corruption and wire fraud. Notably, these charges allege that South Africa paid over a hundred million rand in bribes to secure its 2010 World Cup Bid. In South Africa this should hardly be breaking news: one would be hard...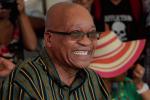 Shawn Hattingh - The Public Protector's report on Nkandla has unleashed a storm of anger. Radio shows and newspaper columns have been filled with people complaining about the state spending vast sums on upgrading the President's private residence. Rightfully, they have pointed out that it is wrong that the state spent R248 million on the project – money, which could have been spent on housing, healthcare and service delivery for the public. However, when it comes to analysing how Nkandla...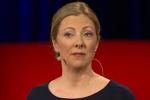 Anonymous companies are making it impossible to find out the actual human beings responsible for really terrible crimes says anti-corruption activist Charmian Gooch. Anonymous companies protect corrupt individuals -- from notorious drug cartel leaders to nefarious arms dealers -- behind a shroud of mystery that makes it almost impossible to find and hold them responsible. But Gooch hopes to change all that. At TED2014, she shares her brave TED Prize wish: to know who owns and controls...
Dale T. McKinley - While most people in our country as well as across the globe would no doubt agree that the late Nelson Mandela was one of the outstanding persons of the 20th century, when it comes to 2013 here in South Africa there is another individual with Mandela-like qualities who deserves the accolade of 'Person of the Year' – Public Protector, Thulisile (Thuli) Madonsela. Whatever we might think of the more specific political and economic legacies bequeathed by the Mandela-era led...
Richard Pithouse - In 1961 Frantz Fanon described the colonial world as "cut in two", divided into "compartments .... inhabited by different species". For Fanon the creation of different kinds of spaces was central to the creation of different types of people and their ordering in a hierarchy of value. He concluded that the ordering of the colonial world must be examined to "reveal the lines of force it implies", lines of force that "will allow us to mark out the lines...
Jane Duncan - Last month, forensic auditor Lawrence Moepi was killed in a suspected hit, which happened as he arrived for work at his Johannesburg office. Apparently, Moepi was working on some big cases involving suspected corruption. The Auditor-General had also appointed him to the investigations team on the now-notorious arms deal. Moepi had earned a reputation of being a fraudster's worst nightmare: a fearless, principled, incorruptible auditor. It is widely suspected that he was killed to...