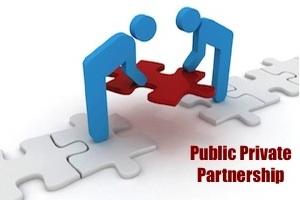 Picture: continuityinsights.com
An unsolicited R6.5 billion 'urban renewal' Public-Private Partnership (PPP) between the ANC-run Emakhazeni Municipality in Mpumalanga (which incorporates the small town of eMgwenya) and a private consortium called WB Noka (a 'proud member of the ANC Progressive Business Forum'), might be signed any day now. This could happen despite the fact that the vast majority of eMgwenya residents have no idea about most of those involved in the consortium or the details of the PPP business plan.

The imminent signing of this massive project for a town with a few thousand residents comes after only two public meetings on the project have been held - one in October 2011 and another almost a year later in September this year. Both of these meetings were mostly attended by predominately white project-related consultants and local landowners.

Further, the only copy of the PPP business plan that the Municipality placed on its website in October last year (with hard copies at the Municipal Offices) for a poorly publicised 30-day public viewing/access period, is not even the latest version of the plan. A later version not available to the public contains fewer 'funding mechanism' options and names additional consortium partners. Of those partners not mentioned in the business plan made available for public viewing are 'Born Free Investments' (with a 20% stake) and 'additional fund providers' (with a 10% stake) but even in the later version no information is provided as to their identity.

The hidden nature of these partners (the blank website for the BEE company 'Born Free Investments' says "there will soon be a new home") is more alarming given that – according to the Municipal Finance Management Act - acceptance of unsolicited development bids means that an open, public tender process is by-passed. In turn, this means that it is entirely up to the Municipality to publicly provide reasons for accepting the unsolicited bid.

As confirmed in written correspondence between the author and the National Treasury's PPP Unit, these should include ensuring that: 'no municipal property will be sold or alienated' (with municipal land being a key feature of this PPP); and, 'no municipal contribution should be required which could be deemed a financial obligation of the municipality'. Not surprisingly, so far such transparency is about as clear as a bar of dark chocolate. When one local journalist asked some probing questions about land deals after the first public meeting in October 2011, he was threatened with having his legs broken by a local businessman with obvious interests in the PPP. Sounds eerily familiar doesn't it?

To make things more opaque, the WB Noka consortium has yet to establish itself as a legal entity or to unveil a 'Memorandum of Understanding' amongst its members. These will, according to the business plan, only be completed and provided once the PPP business plan is 'accepted by the Municipality'. In respect of public transparency and accountability, matters are made even worse by the fact that the Municipality's 'acceptance' will automatically require substantial revisions to the Municipal Strategic Development Framework and Integrated Development Plan – both of which form the core of the developmental relationship between all local government and the citizenry.

For those residents of eMgwenya lucky enough to have either perused the (out-dated) 85-page PPP business plan or attended one of the two public meetings, they will have read/heard, most likely with a heavy dose of incredulity, that according to WB Noka, the PPP will amongst many other positive things: 'eradicate unemployment and poverty'; and, 'promote prosperity'. After all, the PPP is, according to its authors, wholly directed towards addressing the Municipality's 'shortage of housing, inadequate and dilapidated infrastructure, inadequate and deteriorated roads, lack of social amenities and need for economic growth and job creation'.

But dig a bit deeper and it emerges that the availability of the R6.5 billion which WB Noka has publicly stated is 'secured', depends entirely on a raft of government (at both national and provincial levels) infrastructural and services grants being 'channelled' to WB Noka and the signing of an undefined 'financial agreement' between WB Noka and unnamed financiers. Further, that the entire project is stillborn without the, as yet unconfirmed, provision of land by the Municipality to WB Noka alongside the provincial government signing off on a range of 'environmental authorisations' for each project component.

As to public knowledge of information related to the associated PPP processes and decision-making necessary to affect all of the above, especially in a province now well renowned for its mafia-like politics; well, that's on a 'need-to-know' basis until after the formal signing of the PPP. No doubt, the residents of eMgwenya would have greatly benefitted from knowing that since the National Treasury's PPP unit provided its 'views and recommendations' on the PPP to the municipality on 16 February this year, the unit has according to its head of Municipal PPP's, Mr Strover Magadenisa, 'heard nothing further' and has 'not seen any proposed PPP agreement'.

What becomes clear when taking a closer look is that this PPP is, contrary to its rosy, pro-poor developmental rhetoric, largely designed for the benefit of members of the WB Noka consortium alongside local corporate capital and the middle-upper classes. A few examples should suffice.

When it comes to roads/transport, of the overall budget of R320 million for upgrading and new construction, an amount of R148 million (46% of that budget) is set aside for upgrading 17 kilometres of the road linking eMgwenya to Patrice Motsepe's African Rainbow Minerals Nkomati Mine. In a similarly elitist vein, the PPP's stated aim of providing 'affordable and sustainable health-care delivery' comes entirely in the form of the construction of a 100 bed private hospital at a cost of R111 million. When combined with the planned 'world class sports academy complex (at a cost of almost R80 million), and a vaguely defined 'Heritage Project', this will take up just under 50% of the entire budget for the 'enhancement of the quality of life' project component.

The only one of the key components of the PPP that is explicitly directed to benefit a relatively small number of the vast majority of eMgwenya residents (i.e. the poor and working class) is the provision of 1000 RDP houses. This comes in at a cost of R241 million, a measly 4% of the total PPP budget; substantially less than the R331 million budgeted for a desperately needed Petroport-cum-shopping centre.

Contrarily, the two other housing developments – a 500 unit retirement village for (unnamed) military veterans and a 1800 unit mixed-use residential suburb complete with all necessary infrastructure and social amenities and with unit prices ranging from R275 000 – R1.25 million, comes in at a cost of just under R3 billion. Add-in the R1.1 billion for the construction of a 5-star luxury hotel and chalets - with amenities that include a championship 18 hole golf course, an artificial ski-slope, a gym, heated pools and a 3000 hectare game park – and almost 70% of the entire PPP budget will be swallowed. Residents of the local township will no doubt be flocking to make use of these affordable and accessible 'pro-poor/developmental' monuments.

The last thing eMgwenya or for that matter any town/city in South Africa needs right now, is another dubious, large-scale 'public-private partnership development' that in all likelihood will milk billions from the public purse, further enrich shady politicians and private capitalists and once again shaft ordinary folk. As should be clear to anyone paying attention, the predictable result across our country has been more inequality alongside intensified racial and class division.

Rather, what is needed is social and economic development framed and driven by a different kind of PPP - an open, democratic and accountable public-public partnership, which can then shape and monitor whatever role the private sector might have to play. In a meaningful, lived democracy, the 'public' has two sides to it: the people and the state. In South Africa, we might have an institutional democracy but it is one where increasingly, the people (the first 'side' of the public coin) are largely being taken for granted and thus left out of the developmental equation. That needs to change and there's no better place or time to wage that battle than in eMgwenya, now.