October 2012
Visit the archives.
Richard Pithouse - to the fragrance of lemon blossoms and then to the ultimatums of war - Pablo Neruda, Right Comrade, Its the Hour of the Garden, Isla Negra, Chile, September 1973 When COSATU and the Communist Party have to rely on the police and their stun grenades, rubber bullets and, by some accounts, live ammunition to force their way into a stadium against the opposition of striking workers it is clear that their assumption of a permanent right to leadership is facing a serious challenge from below....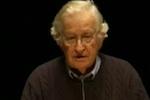 MIT professor, world-renowned political dissident, linguist and author, Noam Chomsky examines topics largely ignored or glossed over in the election campaigns of American president Barack Obama and his Republican challenger Mitt Romney: China, the Arab Spring, global warming, nuclear proliferation, and the military threat posed by Israel and the US versus Iran. He reflects on the Cuban missile crisis, which took place 50 years ago and is still referred to as "the most dangerous...
David Bruce - On Friday the 12th of October Zenzile Nyenye and Siyakhele Kwazile were arrested. They have been charged for the murder of Daluvuyo Bongo, the National Union of Mineworkers (NUM) branch secretary in North West. Bongo was shot dead at Marikana on the 5th of October. On Wednesday Nyenye and Kwazile were denied bail by magistrate Carnel Bezuidenhout in the Rustenburg magistrate's court. This article is not written with the intention of arguing that Nyenye and Kwazile are innocent of the...
John Feffer - Back in 1990, after the fall of the Berlin Wall, the countries of East-Central Europe all had a common vision. They wanted to join the Europe Community. Some wanted to join immediately; others wanted to join eventually. After half a century yoked to the Soviet Union, the people of this region saw membership in the common European home as a guarantee of democratic governance, economic prosperity, and social stability. Twenty years later, membership in the European Union comes with no...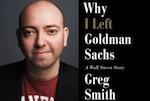 A Storm of controversy followed ex-Johannesburger Greg Smith after his very public resignation from Goldman Sachs on 14 March 2012 when the New York Times published his resignation letter. Smith's book, "Why I left Goldman Sachs", has recently been released and its not being well received by the investment and securities firm or its corporate media backers who are engaged in a full-frontal character assassination of the ex-Goldmanite. For more on this story, read...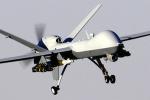 Alex Kane - The Obama administration has developed a new strategy over the past two years that will institutionalize and expand what has become known as the "kill list," or the list of terrorism suspects whose assassinations President Obama personally authorizes, according to a Washington Post report. The administration even has a new, Orwellian term for the expanded "kill list": the "disposition matrix," which refers to the varied plans the administration has at...