Keyword: Palestine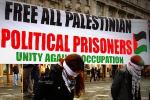 Richard Pithouse - On the first day of March in 1981 Bobby Sands, imprisoned in the Long Kesh for links to the armed resistance to the British occupation of Northern Ireland, began a hunger strike. For seventeen days he was able to keep a diary. The first entry begins with two lines that have become immortal: "I am standing on the threshold of another trembling world. May God have mercy on my soul." In 1976 Margaret Thatcher's government had introduced a policy of 'criminalisation' that denied...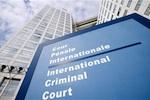 On Tuesday, 3 April 2012, after three years of deliberations, the International Criminal Court (ICC) announced it has finally reached a decision to reject the the Palestinian request to join. If it were accepted it would not only give the Palestinian Authority (PA) the possibility of inviting the ICC to prosecute Israelis or Palestinians accused of war crimes, Genocide, or crimes against humanity, but would have also forced the ICC to establish whether the Palestinian territories...
Anna Majavu - The first ever Palestinian-South African music collaboration between musicians and activists from both countries will be screened by video link between Gaza City and Soweto next Monday [12th March] as part of this week's 8th international Israeli Apartheid Week. Israeli Apartheid Week (IAW) is an annual international series of events (including rallies, lectures, cultural performances, film screenings and multimedia displays) held by ordinary people in well over 100 cities,...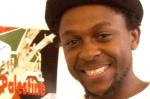 Mbuyiseni Ndlozi, a PhD candidate, is Chairperson of the Post Graduate Association at Wits University and a member of the South African Students Congress (SASCO). He is also a board member of the Boycott Divest Sanctions (BDS) campaign against Israeli apartheid. Ndlozi delivered a stirring speech at the London chapter of Israeli Apartheid Week (IAW), which took place from 22-24 February 2012. In his speech he invokes the memory of the late ANC leader, Oliver Tambo, as he draws parallels...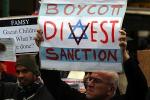 Anna Majavu - The launch of a new handbook containing details of Israeli companies to be targeted as part of a boycott, divestment and sanctions (BDS) campaign has sent ripples of excitement through the global Palestine solidarity movement. "Targeting Israeli Apartheid", published by Corporate Watch is a mammoth piece of research detailing most Israeli companies operating anywhere in the world, and how trade with those companies supports the state of Israel. The BDS movement became a...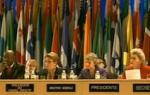 In an emotional - and largely symbolic - move, the United Nations cultural organization known as UNESCO overwhelmingly voted to grant membership to the Palestinians, despite opposition from the United States and Israel. Now the United States says it will cancel a $60 million payment due in November to the U.N. body. Membership dues paid by the U.S. account for about a fifth of UNESCO's annual budget. The U.S. is also threatening to veto any Palestinian effort to be recognized by...