Keyword: Palestine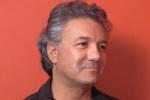 Dr. Salim Vally, director of the Centre for Education Rights and Transformation at the University of Johannesburg, was recently invited by the Friedrich Ebert Foundation's Jerusalem office to visit Palestine and deliver a series of lectures, including a keynote address at Birzeit University in Ramallah. He was unfortunately detained by Israeli soldiers at the Allenby Bridge border crossing between Jordan and Palestine. After a five hour ordeal, which included an interrogation and a strip...

Following the acclaimed and controversial, "The Invention of the Jewish People", Schlomo Sand's pioneering new work, "The Invention of the Land of Israel", deconstructs the age-old legends surrounding the so-called Holy Land and the prejudices that continue to suffocate it. What is a homeland and when does it become a national territory? Why have so many people been willing to die for such places throughout the twentieth century? What is the essence of the Promised...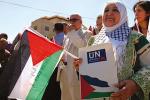 Na'eem Jeenah and Heidi-Jane Esakov - On November 29, 2012 the international community overwhelmingly voted the 'State of Palestine' as a 'non-member observer state' of the United Nations (UN), yet the façade of statehood is already beginning to show. The successful passage of the resolution through the UN General Assembly is not the victory for Palestinians it has been made out to be. Rather, it might actually undermine their rights. While the president of the Palestinian Authority (PA) –...
Eddie Cottle - In 2008-09 Israel's Blitzkrieg against Gaza resulted in the deaths of over 1400 Palestinians, four-fifths of whom were civilians and of which 350 were children. Amnesty International and other human rights groups had officially reported that Israel was in violation of international law as Israel had bombarded defenceless Palestinians with the white phosphorous bombs which caused most of its victims to be burned alive. Ironically in Greek, the word Holocaust means "sacrifice by...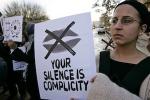 Noam Chomsky - Even a single night in jail is enough to give a taste of what it means to be under the total control of some external force. And it hardly takes more than a day in Gaza to appreciate what it must be like to try to survive in the world's largest open-air prison, where some 1.5 million people on a roughly 140-square-mile strip of land are subject to random terror and arbitrary punishment, with no purpose other than to humiliate and degrade. Such cruelty is to ensure that Palestinian...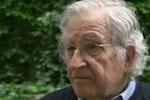 Amy Good man of Democracy Now! talks to world-renowned political dissident, linguist and author Noam Chomsky about the Palestinian hunger strike. A tentative deal has reportedly been reached to end a landmark action that's seen more than 2,000 jailed Palestinians go without food to pressure Israeli prison authorities to end the use of solitary confinement and ease a wide range of restrictions. "The hunger strikes are a protest against ... violations of the elementary human...