Keyword: Palestine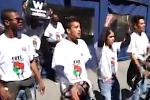 The Boycott, Divestments, Sanctions (BDS) campaign targeting Israel has embarked on a more visible programme of activism in South Africa. On Saturday, August 30, more than 40 actions were staged throughout the country. Retail giant Woolworths is being targeted for its refusal to stop stocking Israeli products from occupied Palestine. The BDS campaign aims to bring greater awareness to the plight of Palestinians in the Israeli/Palestinian conflict and peacefully demand a solution to the...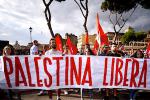 In February this year, SACSIS interviewed Middle East expert, Na'eem Jeenah about the Israeli/Palestinian conflict. The discussion covered important ground, which we believe is worth revisiting in light of Israel's current attack on Gaza. Jeenah weighs in on the one-state/two-state debate arguing that freedom for Palestinians is a long way off, as it isn't in Israel's interest to fast-track peace talks. "The Israelis are...making a one-state solution the only possible solution. But...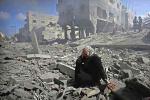 Jane Duncan - In the past few weeks, the South African media has been dominated by the unfolding catastrophe in Gaza and South Africans have had to rely largely on foreign coverage of this issue to understand it. The mainstream US media is still parroting the Israeli line that the country is acting in self-defence, or its right to be 'free from tunnels and rockets' in Secretary of State John Kerry's words, but Israel is clearly meting out collective punishment to Palestinians. At a...


In 1967, Israel defeated neighbouring Arab countries in a war that lasted six days. At the end of that war, Israel had captured the West Bank, the Gaza Strip and the Golan Heights. The West Bank has been under a military occupation ever since. This means that the Israeli army has complete control over these areas. Gaza retained a Jewish settler population and was under total military control until the Israeli government unilaterally withdrew soldiers and some 8,000 settlers in 2005. Israel,...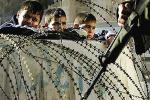 Richard Pithouse - As the Israeli state rains its murder on the people of Gaza we are confronted with a stark demonstration of the ways in which there is, in so many quarters, official sanction for according radically different values to human lives. Some of us are taken as sacrosanct, others as disposable. It has often been suggested that in the case of Israel and Palestine the inequality in the value ascribed to human life can be rendered as a mathematical ratio. In this calculus there is no such thing as a...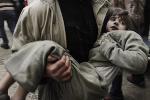 Chris Hedges - Raul Hilberg in his monumental work "The Destruction of the European Jews" chronicled a process of repression that at first was "relatively mild" but led, step by step, to the Holocaust. It started with legal discrimination and ended with mass murder. "The destructive process was a development that was begun with caution and ended without restraint," Hilberg wrote. The Palestinians over the past few decades have endured a similar "destructive...