April 2012
Visit the archives.

Embattled WikiLeaks founder, Julian Assange's much touted talk show, "The World Tomorrow", aired its second episode this week on RT. Assange interviews Slovenian philosopher, Slavoj Zizek, a former anti-communist dissident who's now turned communist and David Horowitz, a former radical activist and Black Panther ally, who has now become a fiery right-wing Zionist. In a heated debate, they talk about the future of Europe and the US, as well as touch on the issue of...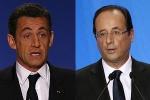 Paul Jay of The Real News talks to Gerard Duminil, economist and former research director at the Centre National de la Recherche Scientifique, about the political players in the first round of the French elections that has grabbed headlines this week and sent jitters through the markets, as incumbent president, Nicolas Sarkozy was narrowly beaten by socialist candidate Francois Holland. The two candidates will now face each other in a run off in May 2012. Although this interview with...
Richard Pithouse - The allegations that have been levelled against Richard Mdluli are very serious. If they are true he is a dangerous man, a very dangerous man. We do need to be mindful that some of the allegations against Mdluli have entered the public domain as different factions of the police leak information and allegations against each other. But Jacob Zuma's decision to make him the head of the Crime Intelligence unit in the police is still chilling. The man is accused of kidnapping, murder, fraud,...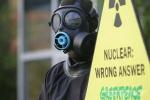 Sadie Robinson - As the row over nuclear power grows, Sadie Robinson spoke to scientist and activist Dr Helen Caldicott about the dangers of nuclear power, the powerful interests that back it and how we can win a better world. The environmentalist George Monbiot has recently spent his time attacking anti-nuclear campaigners. He claims they misrepresent scientific research and lie about the health risks of radiation. In his Guardian articles, Monbiot has accused scientist Dr Helen...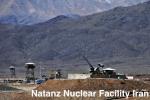 Abolghasem Bayyenat - The first round of nuclear talks between Iran and the P5+1 countries – the United States, Russia, China, France, the United Kingdom, and Germany – concluded in Istanbul with a rare expression of optimism and satisfaction by both sides. The two sides agreed to resume their negotiations next month in Baghdad. There were several indications over the past few months that the new round of nuclear talks between Iran the P5+1 countries was going to be different from Istanbul's...

The Brussels Business is a feature documentary made by Friedrich Moser and Matthieu Lietaert. It is described as a film that delves into the shadowy world of lobbying, the secretive networks of power and big business influence on EU policy-making in Brussels. It tells the unofficial version of European Integration since the 1980s, the story of the neoliberal take-over in European politics." Brussels is the second largest capital of industry lobbying in the world. The Brussels Business...