Heidi-Jane Esakov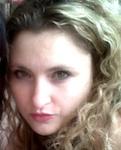 Heidi-Jane Esakov is a researcher at the Afro-Middle East Centre (AMEC), a Johannesburg based think tank. Her areas of research include the Middle East with a particular focus on the socio-politics of Israel-Palestine and the geo-politics of Syria. She has a Masters in Education from the University of Pretoria (2008) and is a PhD candidate in the Department of Sociology at the University of the Witwatersrand.

Heidi-Jane Esakov - For every two Jewish people, there are three opinions. Contained in this quip is a proud Talmudic tradition that values and encourages debate and enquiry. Despite particularly contentious issues, such as the tensions between Orthodox and Progressive Judaism seeing eruptions of intolerance, the space for debate and enquiry are still vibrant. Yet this tradition is being suffocated by a prevailing Jewish community mentalité, given vitality and validity by community structures, of...
Heidi-Jane Esakov - Mido Macia, a 27-year-old Mozambican immigrant to South Africa was found dead in his police cell in Daveyton, east of Johannesburg, on 26 February 2013. In a brutal scene captured on film by onlookers, Macia, with hands bound and tied to the back of a police van, was dragged 500 metres by police officers. His torture continued in a police cell with allegations of brutal beatings. His crime: blocking traffic and resisting arrest. Three days before that, on 23 February, 30-year-old Arafat...
Heidi-Jane Esakov - The story of Israel's 22 January national elections was to be that of a right-wing government shifting even further to the right. In an unexpected outcome, political newcomer and suave former television talk-show host Yair Lapid scuppered that story when his 'centrist' and secular party, Yesh Atid, came second after Prime Minister Benjamin Netanyahu's party Likud Beiteinu (formed with extreme right-winger, former foreign minister Avigdor Lieberman). Although Yesh Atid...