Keyword: Iran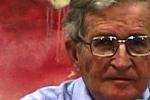 Noam Chomsky - It is not easy to escape from one's skin, to see the world differently from the way it is presented to us day after day. But it is useful to try. Let's take a few examples. The war drums are beating ever more loudly over Iran. Imagine the situation to be reversed. Iran is carrying out a murderous and destructive low-level war against Israel with great-power participation. Its leaders announce that negotiations are going nowhere. Israel refuses to sign the Non-Proliferation...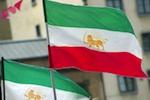 South Africa's Minister of International Relations and Cooperation, Maite Nkoana-Mashabane, is scheduled to attend the Non-Aligned Movement Summit in Tehran, taking place on 30-31 August. As the US and Israel increase their efforts to isolate Iran (Israel is even ramping up talk of a military strike on Iran this year), South Africa joins 119 other countries at this major international event. What does it mean that 120 countries are rejecting US/Israeli pressure to isolate Iran? For...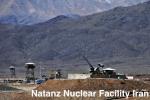 Abolghasem Bayyenat - The first round of nuclear talks between Iran and the P5+1 countries – the United States, Russia, China, France, the United Kingdom, and Germany – concluded in Istanbul with a rare expression of optimism and satisfaction by both sides. The two sides agreed to resume their negotiations next month in Baghdad. There were several indications over the past few months that the new round of nuclear talks between Iran the P5+1 countries was going to be different from Istanbul's...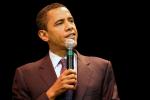 Tom Engelhardt - When I was young, the Philadelphia Bulletin ran cartoon ads that usually featured a man in trouble -- dangling by his fingers, say, from an outdoor clock. There would always be people all around him, but far too engrossed in the daily paper to notice. The tagline was: "In Philadelphia, nearly everybody reads the Bulletin." Those ads came to mind recently when President Obama commented forcefully on war, American-style, in ways that were remarkably radical. ...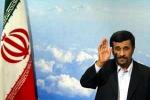 In Washington when it comes to foreign policy issues, of course, Syria is being talked about. But the bigger picture is Iran. In fact most people think the Unites States is interested in Syria because of Iran. Colonel Lawrence Wilkerson, former chief of staff to Colin Powell was on Capitol Hill talking to senators and congressman about what's happening in Iran vis-a-vis the United States and Israel. He says there are three aspects of the mood in Washington that are disconcerting. One of...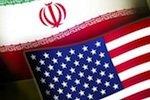 Pepe Escobar - Here's a crash course on how to further wreck the global economy. A key amendment to the National Defense Authorization Act signed by United States President Barack Obama on the last day of 2011 - when no one was paying attention - imposes sanctions on any countries or companies that buy Iranian oil and pay for it through Iran's central bank. Starting this summer, anybody who does it is prevented from doing business with the US. This amendment - for all practical purposes a...