Keyword: Iran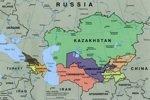 Pepe Escobar - As Barack Obama heads into his second hundred days in office, let's head for the big picture ourselves, the ultimate global plot line, the tumultuous rush towards a new, polycentric world order. In its first hundred days, the Obama presidency introduced us to a brand new acronym, OCO for Overseas Contingency Operations, formerly known as GWOT (as in Global War on Terror). Use either name, or anything else you want, and what you're really talking about is what's happening on the immense energy...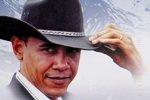 Heather Wokusch - To be honest, Obama, you lost me when you voted for the Patriot Act reauthorization in 2006. You lost me again when you voted for the Foreign Intelligence Surveillance Act (FISA) amendment in 2008. And you lost me every single time you voted for yet more war funding. Don't even get me started on your vote for the $700 billion Wall Street bailout. I cast a ballot for you in November, but I just can't share in this moment of collective euphoria over your election. So, if your transition team...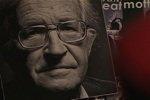 Subrata Ghoshroy - On Wednesday night, in a vote of 86 to 13, the U.S. Senate passed a historic nuclear deal with that will allow the United States to trade with India in nuclear equipment and technology, and to supply India with nuclear fuel for its power reactors. The deal is considered hugely consequential by its supporters and opponents alike -- and a significant victory for the Bush administration. Last month, Subrata Ghoshroy, a researcher in the Science, Technology and Global Security Working Group at...
Tom Engelhardt - Anthrax Department Oh, the spectacle of it all -- and don't think I'm referring to those opening ceremonies in Beijing, where North Korean-style synchronization seemed to fuse with smiley-faced Walt Disney, or Michael Phelp's thrilling hunt for eight gold medals and Speedo's one million dollar "bonus," a modernized tribute to the ancient Greek tradition of amateurism in action. No, I'm thinking of the blitz of media coverage after Dr. Bruce Ivins, who worked at the U.S. Army...