Keyword: Iran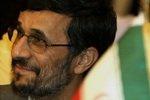 Anthony DiMaggio - Iran's admission that it will be enriching uranium at a second nuclear site was greeted with alarm in the halls of Washington and in American newsrooms on last Friday. Obama has long warned about the "existential threat" that Iran poses to the U.S. and its allies. Concern over a nuclear Iran is understandable for those who are committed to the abolition of nuclear weapons, and for those who worry about the danger that nuclear proliferation poses for human survival. It should...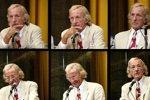 Democracy Now - Award-winning investigative journalist and documentary filmmaker, John Pilger, joins Amy Goodman of Democracy Now for a wide-ranging conversation on Honduras, Iran, Gaza, the media, health care, and Obama's wars in Afghanistan and Pakistan. *** AMY GOODMAN: From the events in Honduras, we step back to reflect how the media's been covering the coup in that country. Last week, award-winning investigative journalist and documentary filmmaker John Pilger was visiting the United...
This Link TV report charges that Arab rulers from the region fear that the protests in Iran will serve as a reminder about democracy to their own populations. "Democracy in Arab countries goes only as far as the election booth. Democracy, however, is based on the education of change, civic institutions and human rights. Do these things exist in Arab countries? Do the Arab masses believe in these democratic principles? The answer is no," contends one commentator in this clip....
There's something fishy about the election results in Iran. It's odd that President Mahmoud Ahmedinejad won the elections by almost a "two to one margin," says Pepe Escobar, given the energy of the "green revolution." But the results are even more surprising given the timeline of the vote counting. Polling booths closed at 22h00 on election day on Friday, 12 June 2009 and results declaring Ahmedinejad the victor were announced at 02h00 on Saturday morning, just four...
Stephen Zunes - Editor's Note: You may also be interested in reading Stephen Zunes follow up article: "Iran's Stolen Election Has Sparked an Uprising -- What Should the U.S. Do?" There's also this superb must-read article by M K Bhadrakumar from Asia Times Online "Beijing Cautions US Over Iran." The article is extremely valuable for its demystification of internal Iranian politics and how the US consistently misreads this. *** It is certainly not unprecedented for Western...
Iran's presidential hopeful, Mir Hossein Mousavi, has "green power" as well as "girl power" behind him and a serious shot at winning what is turning out to be the most important election in the 30-year history of Iran's Islamic revolution. Mousavi is challenging current Iranian President, Mahmoud Ahmadinejad. Mousavi is an architect, an abstract painter, a former newspaper editor and has been described as "a very good manager." "Tehran rocks!"...