Keyword: Iran

Russia's foreign minister, Sergei Lavrov, has said that any possible Israeli military strike against Iran would be a very serious mistake, adding that such action would have unpredictable consequences. Lavrov's comments followed an Israeli threat by President, Shimon Peres, that an attack on Iran is becoming more likely. It also comes after Western diplomats were briefed on a report by the IAEA detailing Iran's nuclear capabilities. The report alleges that Iranian engineers have had...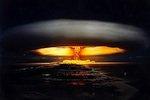 Tony Karon - America's march to a disastrous war in Iraq began in the media, where an unprovoked U.S. invasion of an Arab country was introduced as a legitimate policy option, then debated as a prudent and necessary one. Now, a similarly flawed media conversation on Iran is gaining momentum. Last month, TIME's Joe Klein warned that Obama administration sources had told him bombing Iran's nuclear facilities was "back on the table." In an interview with CNN, former CIA director Admiral Mike...
Juan Cole - How Israel's Gaza Blockade and Washington's Sanctions Policy Helped Keep the Hardliners in Power Iran's Green Movement is one year old this Sunday, the anniversary of its first massive demonstrations in the streets of Tehran. Greeted with great hope in much of the world, a year later it's weaker, the country is more repressive, and its hardliners are in a far stronger position -- and some of their success can be credited to Israeli Prime Minister Benjamin...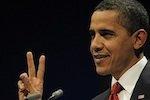 William Pfaff - The meeting on nuclear security convoked by Barack Obama this week was meant to prevent nuclear proliferation. This is a worthy cause, but -- while I am writing before the meeting closes -- I would assume that it will at best produce empty promises, as the meeting itself is fatally flawed. Its conceptual basis is that the United States is a disinterested world leader, calling on others to do what is self-evidently in the general interest. This is not true. The underlying incitement to...
Dilip Hiro - The dramatic images of protestors in Iran fearlessly facing -- and sometimes countering -- the brutal attacks of the regime's security forces rightly gain the admiration and sympathy of viewers in the West. They also leave many Westerners assuming that this is a preamble to regime change in Tehran, a repeat of history, but with a twist. After all, Iran has the distinction of being the only Middle Eastern state that underwent a revolutionary change -- 31 years ago -- which...
While Western countries hysterically fuss about an impending 'nuclear threat' from Iran - threatening war, sanctions and global isolation - Iran is quietly going about building bridges with other powerful countries in our increasingly multi-polar world. "Luladinejad" is a term coined by journalist Pepe Escobar, to describe the "axis of business" between Brazil and Iran. Iran's Mahmoud Ahmadinejad travelled to Brazil with 200 Iranian businessmen in late...