Socio-Economic Rights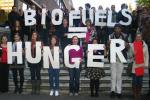 Glenn Ashton - Food prices are rapidly heading toward new record territory, with far more at play than a simple drought in the US Midwest. There are serious implications, especially for nations with high rates of inequality and poverty. We will almost certainly face a potentially catastrophic, global scale famine in the next couple of decades. The main reason there are now over seven billion people on earth is largely due to the emergence of two separate technologies. Firstly, cheap fossil fuels have...
Glenn Ashton - There are two kinds of South Africans. Some, who will read this article - the consumers of printed and online media - and the rest, who most likely will not. The first kind are more likely to be able to access health care on demand. The second probably cannot. How can we get these two worlds to meet? The National Health Insurance (NHI) programme is a state initiative to improve the constitutional prerogative of egalitarian, universal health care. Although a degree of healthcare is broadly...
Anna Majavu - Last week at Lonmin mines, the ANC saw the consequences of allowing South Africa to remain one of the most unequal countries in the world. The steadfast refusal of the mineworkers to continue their dangerous work without a substantial pay increase, and the consequent massacre of the workers by police are just the start of what is yet to come. The police killings appear to have sparked a level of outrage amongst the Black poor and working class that could prove to be a tipping point. For...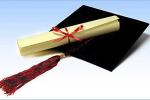 Glenn Ashton - UNISA, the University of South Africa, has established an excellent reputation over its 138-year history. Even during apartheid it served everyone in the country through its open distance education model. Many past and present leaders earned their degrees whilst incarcerated for anti-apartheid activities, this fact recently receiving praise from President Zuma. There are still prisoners within the corrections system receiving UNISA tuition. UNISA extends the possibility to realise our...
Glenn Ashton - South Africa has some of the highest levels of obesity in the world, together with exceptionally high rates of poverty. These two issues are linked in a vicious, attritional cycle. At first glance it appears counter-intuitive to consider that poverty and obesity could be associated. The fact is that poverty is intimately correlated to several non-communicable diseases. Numerous international studies have shown how obesity and its morbid fellow travellers, hypertension and diabetes, stalk...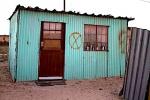 Glenn Ashton - Land ownership is a prickly problem in South Africa, which has not yet been properly addressed, despite its prioritisation in 1994. The primary focus on land redistribution has understandably, but perhaps unwisely, centred on the issue of agricultural land holdings. Given increased rates of urbanisation, it can be argued that urban land tenure demands similar, if not higher levels of attention. Land is at the foundation of conventional - and informal - economic wealth, in both developed...