Socio-Economic Rights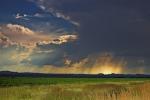 Glenn Ashton - The question of land and agricultural reform in South Africa remains largely unresolved as we head towards the end of our second decade of democracy. It is remarkable that a democratically elected government, enjoying such an overwhelming parliamentary majority and popular support, has failed so spectacularly, in such an important area of governance, for so long. It is equally remarkable that the government is still, this late in the day, touting concepts as vague as the five-step...

Peer reviewed literature in the medical field is misleading cautions Ben Goldacre, a doctor, who argues that when it comes to drug tests, "positive findings are around twice as likely to be published as negative findings. This is a cancer at the core of evidence-based medicine." In other words, when a new drug gets tested, all the results of the trials should be published for the rest of the medical world to see - except much of the time, negative or inconclusive findings go...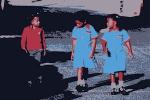 Glenn Ashton - Recently government ministers were asked what schools their children attend. Only Angie Motshekga, Minister of Education, responded, admitting her children attended a private institution. Everyone else refused to answer, arguing that this was private information, which was not in the public interest. Their silence spoke volumes. The state spends approximately R16 000 on each learner every year. The education budget devours more than 20% of our national budget as the biggest single budget...
Anna Majavu - The "overwhelming adversity" they had to face daily as a result of living in an informal dwelling felt "like a mountain fell on me", said one Cape Town resident. Politicians from across the spectrum have lied to the public for years about their plans to "eradicate", "upgrade" and "transform" informal settlements. They have forced communities out of informal settlements into equally horrible transit camps or temporary relocation...

Western countries throw out nearly half of their food, not because it's inedible - but because it doesn't look appealing. At the same time, there is a huge buffer between people and hunger in rich countries. America, for example, has twice as much food on its shop shelves and in its restaurants than is actually needed to feed Americans. This situation creates an imbalance in access to food by creating a squeeze on global food supplies. Unfortunately for people in the Global South, it...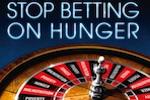 With one billion people starving every day, what is the solution to rising food prices? Could heavier regulation of financial markets be a step forward? Or is it all about subsidies and tariff policies? How much are biofuels menacing food security? And how many more food riots will we see before we find a solution? RT's Cross Talk engages Timothy Wise, Research Director at the Global Development and Environment Network, David Moberg, Senior Editor at In These Times and Ronald Bailey from...