Socio-Economic Rights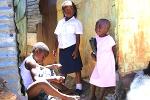 Richard Pithouse - In 1987, in the midst of a Cape Town winter, Jeremy Cronin wrote a poem about being on the run under the state of emergency, his picture on the walls of the police stations that still squat, square and fenced, across the country like forts on the borderlands of some incompletely subdued colony. The poem speaks of the "snuffling soul" of his newborn son as he stretches out his fist in the afterglow of the timeless pleasure of an infant at the breast. "In the depths of their...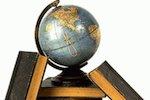 Mandisi Majavu - Almost two decades into post-apartheid South Africa many black academics still feel that the "white networks that have de facto run academic decision making" are derailing the transformation agenda. This is according to the Charter for Humanities and Social Sciences (CHSS), a report commissioned by the Minister of Higher Education and Training, that was published in June this year. In many respects, the CHSS echoes the 2008 Report of the Ministerial Committee on...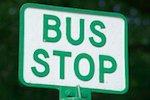 Charlene Houston - October 15, 2011 was World Revolution Day – a physical manifestation of the discontent sweeping through the world at this time. South Africans joined in the protest action. October has also historically been "Transport Month" in South Africa and as the long brewing discontent increasingly spills over, I can't resist wondering if we will see collective action emerging to champion public transport issues. The absence of organised public reaction to the pathetic...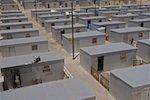 Mandisi Majavu - Cape Town is the second largest city in South Africa. Affectionately known as the 'mother city', it is home to about 3,4 million people. Helen Zille recently argued in the Sunday Times that Cape Town is "the least unequal city in South Africa." The point, however, is that Cape Town is an unequal city - a white city that is not very motherly towards poor people of colour. A large number of people of colour live in poverty. It is estimated that 400 000 families of...
Ebrahim-Khalil Hassen - Take your pick in the national education blame game. Your choices would include teachers' trade unions, an ideological curriculum unsuited to South Africa, the National Treasury because it does not adequately fund schools or even just the principal at your local school. Of course, these stakeholders participate in the blame game too, each pointing the finger to the other. Truth is, there is evidence – often anecdotal – to backup the assertion that any one of these...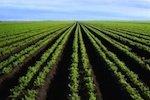 Stephen Greenberg - ANCYL President Julius Malema's recent comments on land nationalisation have caused quite a stir. The owners of wealth thought this topic had been put to rest with the passing of the 1996 Constitution, which secures private property rights. It is no wonder, then, that newspapers and magazines are filled with Professors and other experts proclaiming that nationalisation is not permitted in the Constitution. That debate doesn't concern us here. The issue is whether or...