Keyword: SACSIS TV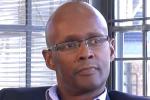 Talking about the nationalisation debate in relation to the mining industry in South Africa, black economic empowerment (BEE) expert Duma Gqubule explains that the value of untapped mineral resources in South Africa's is US$4.7 trillion. Put differently, the value of these mineral resources is worth one million Rand per South African citizen. Gqubule argues that the mistake our country made in relation to BEE was to set a target of 25% for black people. By definition, a black...


When U.S. President, Barack Obama was first inaugurated into office in 2009, he pledged to close the Guantanamo Bay prison. It's 2014 and Guantanamo is still open. Many of its prisoners have been cleared for release by Obama's own intelligence agencies, yet they remain incarcerated. Obama repeatedly makes remarks about closing the prison to no avail. Meanwhile the American Congress is often cited as the obstacle to Obama's pledge on closing Guantanamo. But, British journalist and author,...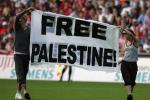 More than 60 years after the formation of the state of Israel, successive rounds of "peace talks" have yielded no settlement that is viable for the occupied people of Palestine. But, are we entering a new era? US Secretary of State John Kerry has embraced his role with a great deal of enthusiasm striking up talks between both sides again. Nevertheless, Middle East expert, Na'eem Jeenah, says we shouldn't place much hope on Kerry's efforts. The Israelis are making...

The media alongside the state is one of the most important institutions in society. The media act as a watchdog and are an important counterbalance to the state. The media holds up a mirror to society. As South Africa (SA) approaches its 20th anniversary as a democracy and as we officially enter the post Mandela era, every important institution in this country is open to review and scrutiny. How has the media embraced its roll in post-apartheid SA? Fazila Farouk of SACSIS speaks to media...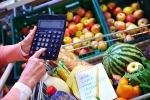 We've all heard about how important inflation targeting is for the health of our economies. But inflation targeting is a hotly contested monetary policy instrument. Some question whether it is an appropriate tool to deal with food inflation and oil price hikes. Are they correct to hold this view? Saliem Fakir Head of the Living Planet Unit at World Wildlife Fund argues that South Africa has perhaps taken a conservative role in the way that it has managed the economy. The relationship...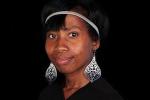 Bandile Mdlalose is the Secretary General of shack dwellers movement, Abahlali baseMjondolo. In an interview with Fazila Farouk of SACSIS, she talks about her involvement in the struggle for a democracy that respects the rights and dignity of the poor in South Africa. Mdlalose voluntarily swapped life in a township house for life in a shack in order to better understand the challenges faced by shack dwellers. A leading voice in her community, she talks about the intimidation and...