Keyword: SACSIS TV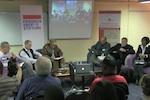 On 2 August 2013, SACSIS and the Friedrich Ebert Foundation (FES) co-hosted a panel discussion on the theme, "Making the National Health Insurance Scheme (NHI) Work for All South Africans - Can It Be Achieved?" Our government's NHI scheme presents an important opportunity to develop a better healthcare system that works for all South Africans. It is a once in a lifetime opportunity to close the gap between public and private healthcare and develop a unified world-class...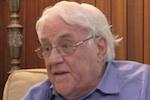 On 1 August 2013, SACSIS' Fazila Farouk spoke to renowned social commentator, author and public figure, Professor Sampie Terreblanche, who has spent many years researching and writing about South Africa's poverty and inequality. Terreblanche argues that the ANC's embrace of the neoliberal approach for economic development is the wrong model for South Africa. He argues further that the ruling party has used the public purse to facilitate an elite transition through black...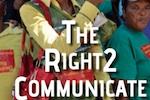 A new communications campaign launched by the "Right to Know Campaign" (R2K) is putting on its list of demands, free basic cellphone airtime and short message services (SMS or text services). Fazila Farouk of SACSIS spoke Dr. Dale McKinley, a representative of the R2K campaign, about this new campaign and the rationale underpinning it. He told her that South Africans are being exploited. South Africa has the sixth highest cellphone charge rates in the world. Cellphone companies...

"Does the media have a human rights agenda?" SACSIS' Fazila Farouk put the question to William Bird, Director of Media Monitoring Africa, an organisation that tries to hold the media accountable to human rights principles. Bird argues that editorially there is a very clear bias in favour of the Constitution in South Africa, but in trying to see if that translates into overall trends in reporting, and specifically a human rights bias, then the answer is very clearly no....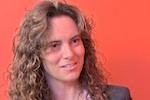 "Lots of people live under bridges," a Johannesburg judge said after a group of people was evicted from a building. Three days after their eviction, a young woman gave birth to a baby. She was found living under a bridge with her newborn. When lawyers appealed to a judge to allow the group back into the building on the grounds that women, children and a newborn were living under a bridge, the judge chose to protect the rights of the property owner over the rights of the vulnerable...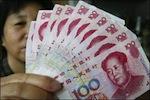 China will soon surpass America to become the world's largest economy. What surprises people most is the fact that China has managed its rapid economic growth despite being a single-party state ruled by a Communist party. How does a politically repressive state produce such an enormous middle class of consumers that have now become the engines of the Chinese economy? SACSIS' Fazila Farouk speaks to Saliem Fakir of the World Wildlife Fund (and regular SACSIS columnist) about his...