Keyword: SACSIS TV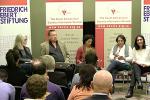 ** For coverage of the entire event including the Q&A session, click on the podcast link above. In the face of extremely compelling evidence against coal and nuclear energy, our government's response to South Africa's electricity crisis is to continue building coal-fired power stations and a very expensive nuclear power plant, argued Fazila Farouk, executive director of The South African Civil Society Information Service (SACSIS) in her opening remarks at a panel discussion...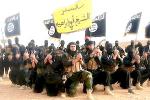 Against the backdrop of a South African couple liquidating their assets to travel to Iraq to join the extremist Islamist organisation, the Islamic State, which has established a caliphate in northern Iraq and Syria that it governs by sharia law, SACSIS caught up with Middle East expert, Na'eem Jeenah and put the question to him: "What would it take to defeat ISIS?" Jeenah contends that it will take more than a military response. What is needed to properly defeat ISIS is an...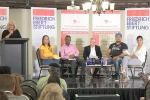 ** We apologise for the variable sound quality of this video and podcast. As South Africa enters its third decade as a democracy, the idea of a rainbow nation, so carefully nurtured over the past 20 years, is becoming increasingly difficult to sustain with the stark realisation that the country remains largely untransformed. The lack of economic progress and social mobility for the vast majority of black South Africans means that apartheid-era social divisions have proven difficult to...


The National Union of Metalworkers' of South Africa (Numsa) is set to host a preparatory assembly for the launch of its United Front on 13 and 14 December 2014 in Johannesburg. Just over a fortnight ago, the United Front's coordinator Dinga Sikwebu, talked about the aims and objectives of the front at an international seminar exploring the theme, "The Relationship between Labour and Civil Society in the Struggle for Social Justice". Delegates from as far afield as...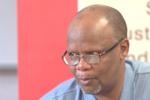 On November, 22 at a panel discussion co-hosted by SACSIS and Norwegian People's Aid (NPA), Dinga Sikwebu, co-ordinator of Numsa's United Front talked to an international audience about the metalworkers' union expulsion from Cosatu, saying that the reason underpinning its expulsion was that Numsa took a decision that Cosatu should break its relationship with the ruling ANC because South Africa needed an independent trade union movement. Sikwebu argued, "the people at Cosatu expelled...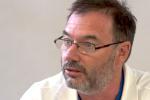 At a recent seminar, Brian Ashley, director of the Alternative Information and Development Centre (AIDC), said that we are facing the mother of all crises in climate change. Importantly, if we are to keep global warming below two degrees celsius, 70% of fossil fuels must stay below the earth's surface. This makes the transition to a low carbon economy vital for South Africa. But how do you convince thousands of jobless South Africans with a low carbon footprint, as a consequence of their...