Keyword: SACSIS TV

Talking about how to make South Africa's democracy work for the poor, Steven Friedman, Director of the Centre for the Study of Democracy argues, "telescoping" all the countries problems onto one mediocre politician (Jacob Zuma) is misguided. Government does not have a bad record of "sheer physical provision to the poor". The real problem that South Africa has faced over the last 18 years has been that we haven't got to grips with the inequalities in the market economy, he...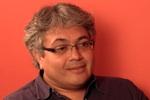 Seeraj Mohamed, Director of Corporate Strategy and Industrial Development, School of Economic and Business Sciences, Wits University, talks about the increasing role of finance in the South African economy, tracing its roots to the apartheid era. We've seen a process of policy continuation from the apartheid government to the ANC-led government in following a model of liberalizing the economy by emulating the policies of the US and the UK, contends Mohamed. He elaborates - as South...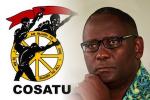 The shadow of the Marikana massacre hangs over Cosatu as its 11th Elective Congress takes place a month after the police brutally killed more than 34 miners who worked at Lonmin mine. Ighsaan Schroeder, Director of the Casual Workers Advice Office talks about the meaning of Marikana for Cosatu and trade unions in general. This interview was recorded on September, 17, the opening day of Cosatu's 2012 congress. Schroeder argues that Marikana signals the death rattle for Cosatu. He is not...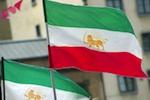 South Africa's Minister of International Relations and Cooperation, Maite Nkoana-Mashabane, is scheduled to attend the Non-Aligned Movement Summit in Tehran, taking place on 30-31 August. As the US and Israel increase their efforts to isolate Iran (Israel is even ramping up talk of a military strike on Iran this year), South Africa joins 119 other countries at this major international event. What does it mean that 120 countries are rejecting US/Israeli pressure to isolate Iran? For...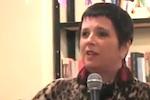 One in three women is raped or beaten on our planet. On a planet of 7 billion people, that's one billion women who experience this savage violence. To respond to this crisis, Eve Ensler has launched a global campaign – The One Billion Rising Campaign – which seeks to mobilize one billion people to come together on 14 February 2013 to take a stand against these terrible acts against women. Ensler launched the South African leg of the campaign in Melville, Johannesburg,...


The Rio+20 summit is taking place from 20-22 June 2012 in Brazil where world leaders will be asked to make "voluntary commitments" towards a global plan for sustainable development. But, it looks like prospects for a new global agreement, which everybody signs on to, are looking bleak. The Inter Press Service reports that after two weeks of closed-door negotiations, a United Nations preparatory committee (PrepCom) has failed to reach consensus on a global plan of action for...