Keyword: SACSIS TV

Civil society is considered to be an important stakeholder in any country that seeks to deepen its democracy. Defined as operating outside of the state and of the market, it is often referred to as the third sector. Civil society organisations (CSOs) are varied in their character and in their purpose. But there is a common thread that holds them together, which is that they exist in public life to promote public good. In fact, the strength of a country's civil society is often used...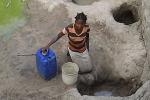 The Marikana massacre most certainly turned the spotlight on the women in mining communities by bringing into sharp focus the challenges facing the widows of the slain mineworkers. Fazila Farouk of SACSIS talks to Samantha Hargreaves of WoMin about the broader impact of mining on women in mining communities and learns about land grabs, water grabs and the health impacts of environmental degradation and water pollution, which create an additional burden for the women behind the...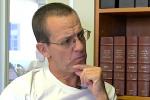 Private healthcare costs are spiraling out of control in South Africa. So much so that our Competition Commission has launched an inquiry into the high cost of private healthcare in South Africa. SACSIS' Fazila Farouk caught up with executive director of SECTION27, Mark Heywood, to find out if this market inquiry will go far enough in its investigation to get to the bottom of the problem. We discovered that the inquiry might not even get off the ground if the private healthcare sector gets...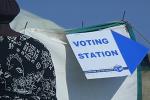 There is some reason to believe that the level of political freedom enjoyed by more affluent South Africans isn't enjoyed by people in poorer communities, argues David Bruce, an independent consultant conducting research on behalf of the Community Agency for Social Enquiry on political intimidation in the run up to South Africa's 2014 general elections. There are many poor communities "where the established system is one where a dominant party governs in that area and...

Fazila Farouk of SACSIS talks to Na'eem Jeenah of the Afro-Middle East Centre about developments in the Middle East, particularly, given the threat of external military intervention looming over Syria and the undoing of the Egyptian revolution, where a military coup has unseated a democratically elected government. Both the revolution in Egypt and the calls for the removal of Syria's dictator are rooted in the struggles and mobilization of ordinary people on the ground. The...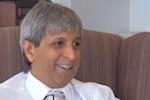 Noting the structural problems inherent in the South African economy and high levels of graduate unemployment, SACSIS' Fazila Farouk interviews the Vice Chancellor and Principal of WITS University, Prof. Adam Habib about higher education's role in and contribution to South Africa's racial and economic transformation. Habib argues that higher education can fundamentally equalize the playing field if it is not simply the preserve of the rich. However, he contends that the...