Keyword: Eskom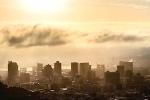 Recent research from the World Health Organisation reveals that air pollution is responsible for one in eight deaths globally. For people living on the Highveld in South Africa, these statistics represent a genuine threat. People in the Highveld suffer disproportionately from health problems directly related to pollution from Eskom's coal-fired power stations in the region. Instead of trying to address the problem, Eskom has applied to the Department of Environmental Affairs (DEA) for...
Glenn Ashton - While rolling blackouts are never a joke, many South Africans cracked an ironic smile when Minister of Public Enterprises Malusi Gigaba remarked that Eskom was better prepared to deal with their recent power supply crisis than in 2008. Thanks for that insight, Minister. Problem is, we still have rolling blackouts six years on, with things looking pretty dire as we approach winter. As usual we all pay, in different ways, for these systematic failures at the highest levels. Surely it is time...
Saliem Fakir - Living with an electricity monopoly armed with a mandate to provide basic services can be a double-edged sword. If well run and efficient it can be a boon for consumers and the public in general. If poorly and inefficiently run, the aftershocks will hurt your pocket and eat at the tax base for a long time to come. When a utility company holds a monopoly over power plants, the transmission of electricity and large parts of the distribution network, as South Africa's Eskom does, it pretty...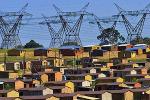 Dale T. McKinley - If ever there was a classic example of the fundamental contradiction informing the raging debate about South Africa's 'developmental model' (and thus the macro-framing for the delivery of public services), it is to be found in the ongoing ESKOM saga. On the one hand, the ruling ANC recently emerged from its Mangaung conference with a clear resolution (on 'economic transformation') for "increased state ownership in strategic sectors, where deemed...
Saliem Fakir - The Western Cape branch of COSATU recently called for protest action in front of parliament to push government to promote localisation in the solar industry, as jobs are being destroyed because of foreign imports. It's the right kind of noise, but a little late. The green economy is not only about sustainability; it's also about the protection of future jobs. South Africa is not the only country in the world banking on the green economy to increase jobs and uplift the...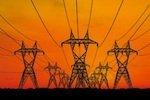 Glenn Ashton - The state has become a major driver of inflation. Our state owned port, railway, road, power and airport authorities have each increased prices at rates that far exceed our targeted or actual inflation rate. Consequently these so-called State Owned Enterprises (SOEs) collectively fuel further downstream inflation. How does it benefit South Africa if government fiscal policy, supposedly focused on inflation targeting as a key fiscal instrument, is ignored, not only in the breach but in...