Keyword: Eskom
Glenn Ashton - In 2010 Anton Bredell, Western Cape Environment Minister, reported that his department had received applications for installation of over 11 000 Megawatts (MW) of wind energy generation capacity. This is more than double the capacity of the controversial Medupi coal fired power station. This could make the Western Cape a net exporter of clean energy. However a number of bureaucratic stumbling blocks have delayed and may halt these mainly privately funded, market-driven initiatives. Instead...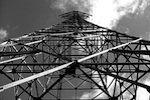 Saliem Fakir - Two weeks ago Cabinet approved the new 20-year electricity plan also called the Integrated Resource Plan (IRP 2010-2030). Without getting into too much detail about the new plan, simply put - coal is down, while nuclear and renewables are up. The IRP, like all plans, is changeable subject to the vagaries of our political economy and the availability of public finances to pay for the new fleet of power plants envisaged by the plan. The unsaid, though, is who's going to pay and how for...
Saliem Fakir - The draft twenty-year plan for electricity generation, also called the Integrated Resource Plan (IRP) 2010, was released a few weeks ago for public comment. The IRP process is all but a fait accompli. But what goes into the plan will determine the future of South Africa's energy mix for the next two decades. The energy choices available to us are between coal, nuclear, gas, hydro and other renewables. With a projected GDP growth rate of 4.6% over the next 20 years, South Africa will...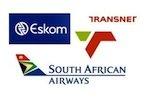 Leonard Gentle - The revelation that ex-SAA CEO, Khaya Ngqula is being chased by the board of SAA to recover some R31m expenditure has made headlines recently. In the same week that this news broke, a Deloitte's survey of the top 200 South African company CEOs found that while they were comfortable with the government's predictable economic policy, "The single biggest standout concern, for all industries, was corruption and its impact on doing business" (Hugh Harrison of Deloitte,...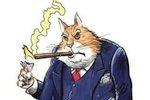 Saliem Fakir - The average pay gap between Eskom's top management and workers is 93% to 9%, but it's the workers getting the flack for demanding more. A similar situation prevails in other parastatals. The wage debate is pertinent after the World Cup has made us drink from the fountain of optimism about the potential for mutual solidarity. But there will be little of it if workers and citizens feel, in general, that CEOs and managers of our parastatals earn excessively and have little to show...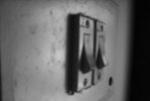 Glenn Ashton - Those responsible for formulating the policies required to solve our national energy crisis are clearly floundering, all at sea, while the great white sharks of international capital circle for the kill. Our national energy policies are a mess. We have signally failed to formulate a comprehensive long-term energy policy since democracy in 1994, instead relying on ad hoc responses by both Eskom and politicians. The incestuous Tweedledum and Tweedledee relationship between Eskom and the state...