Keyword: Eskom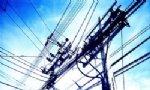 Saliem Fakir - Eskom released its 2008/2009 financial results last week showing a record loss of R9.7bn – the highest in its history. About R7bn more was spent on coal than the previous year, raising questions about Eskom's dependence on coal as a source of power. Eskom is forced to chart stormy waters like a beleaguered ship. Its 'New Build' programme won't come cheap. It already has a funding gap of R80bn for new coal-fired power stations. The only way to resolve this is to...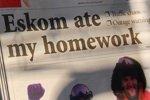 Ebrahim-Khalil Hassen - Public Enterprises Minister, Barbara Hogan's comment that public enterprises requiring massive bailouts will be considered for sale, has elicited a polarised response. On the one hand, the statement has found support as an expression of the self-evident. Taxpayer's money should not be used to subsidise loss making enterprises, because it is a waste of taxpayer money, the argument goes. On the other hand, the African National Congress (ANC) has indicated that the statement does not reflect...
Michelle Pressend - ESKOM's plan to take a US$5 billion World Bank loan is a cause for major concern. It raises a number of pertinent questions about South Africa's energy policy arena and the energy choices being made on behalf of ordinary South Africans. In the first place, why is South Africa taking a World Bank loan? Doesn't our state have a role in addressing the current energy crisis or 'bail out' of ESKOM? Considering the World Bank's record of reigning in state power, what...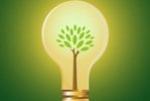 Michelle Pressend - The rising price of electricity has dominated the media and many public debates in the last month. Indeed, concern about Eskom's proposed 53 percent tariff increase was at the centre of discussions at the Energy Summit, which took place on 16 May 2008, in Sandton. The 'price issue' is a critical debate because it has huge implications for people's affordability and access to electricity, particularly the 'energy poor' in this country - 30 percent of South Africans do not have...