Keyword: Eskom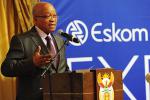 Shawn Hattingh - Eskom has been plagued by inefficiencies and scandals. There's been load shedding, exorbitantly large managerial salaries, and scandals around tenders and coal-supply costs. Over and above this has been Eskom's demand for significant tariff increases to supposedly overcome a funding shortfall despite the fact that the power utility recorded a R7 billion profit last year. Eskom's troubles have also been used as a pretext, by some, to once again call for its full...
Saliem Fakir - Two forms of anarchism will further imperil the energy crisis – first there's Eskom's anarchic pursuit of large power stations like the nuclear plant. Second, there's the fact that those citizens and corporations who can afford it, are following their own path in response to the financial crisis and mismanagement within Eskom. Neither situation is desirable. However, the need for pragmatic forms of local power supply (localism), both for rich and poor producers as...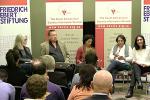 ** For coverage of the entire event including the Q&A session, click on the podcast link above. In the face of extremely compelling evidence against coal and nuclear energy, our government's response to South Africa's electricity crisis is to continue building coal-fired power stations and a very expensive nuclear power plant, argued Fazila Farouk, executive director of The South African Civil Society Information Service (SACSIS) in her opening remarks at a panel discussion...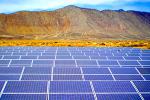 Glenn Ashton - Our most recent round of load shedding, coupled to Eskom's current application to increase power tariffs by over 25 percent, has raised the level of public anger and frustration with both the national power utility and government. Eskom has now ineluctably demonstrated its incapacity to deliver on its mandate to provide reliable electrical power at a reasonable cost, as set out in its 1923 founding charter. So how do we meet the collective challenge, as South Africa Inc., to supply...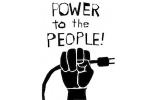 Dale T. McKinley - AMANDLA NGAWETHU! We hear it all the time and many regularly shout it. Indeed, 'Power to the People!' has been a crucial part of South Africa's political vocabulary for decades, first as the sole preserve of those in the anti-apartheid struggle, but now as an almost generic democratic slogan. While the slogan has always been largely defined by a macro-frame of political and social struggle, the ongoing and intensified electricity crisis has given a new twist to its...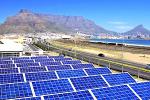 Saliem Fakir - Citizens should brace themselves for a long journey of troubled co-existence with Eskom's woes. Citizens with higher incomes are likely to become less dependent on Eskom because they can supply their energy needs through alternative power sources like renewables, solar-water heaters, gas and home-diesel generators. But poorer households that cannot afford alternatives will either have to absorb higher electricity costs or live with reduced quality of life. There are several...