Shawn Hattingh
Shawn Hattingh is a Researcher and Educator for the International Labour Research Information Group (ILRIG) in South Africa.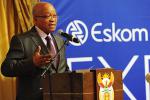 Shawn Hattingh - Eskom has been plagued by inefficiencies and scandals. There's been load shedding, exorbitantly large managerial salaries, and scandals around tenders and coal-supply costs. Over and above this has been Eskom's demand for significant tariff increases to supposedly overcome a funding shortfall despite the fact that the power utility recorded a R7 billion profit last year. Eskom's troubles have also been used as a pretext, by some, to once again call for its full...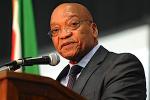 Shawn Hattingh - Various columnists and opposition politicians, whether from the Democratic Alliance or the Economic Freedom Fighters, have repeatedly called for President Jacob Zuma's head. They want him out and it is often insinuated that if he were gone, things would be better in South Africa. The latest round in this saga has been the vote of no confidence recently tabled by the opposition in parliament. Certainly Zuma's Presidency has been defined by nonstop scandal. There have been clear...

Shawn Hattingh - The platinum strike, which began on the 23rd of January has become a showdown with the mining houses, the media and the state on one side, and platinum mineworkers on the other. In fact, the mining companies, top state officials and ANC politicians have been doing everything to break the strike because they recognise its significance. The current strike, along with the wildcat strikes of two years ago, is an extremely important political event and its outcome, depending on who gains the upper...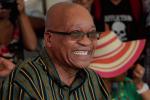 Shawn Hattingh - The Public Protector's report on Nkandla has unleashed a storm of anger. Radio shows and newspaper columns have been filled with people complaining about the state spending vast sums on upgrading the President's private residence. Rightfully, they have pointed out that it is wrong that the state spent R248 million on the project – money, which could have been spent on housing, healthcare and service delivery for the public. However, when it comes to analysing how Nkandla...