Keyword: Julian Assange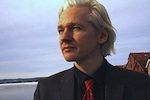 Fazila Farouk - In the social justice universe, Julian Assange is a rock star. You know what I mean. Every profession has its rock stars. There are lawyer rock stars, doctor rock stars, engineer rock stars…I'm not so sure about accountant rock stars, but I think you get my drift. There's a certain kind of man that is great looking, has a cavalier confidence, superior intellect and is supremely successful in his career. Said man is also followed by a long line of women who succumb to...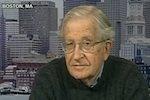 Democracy Now - In an exclusive interview, Democracy Now speaks with world-renowned political dissident and linguist Noam Chomsky about the release of more than 250,000 secret U.S. State Department cables by WikiLeaks. In 1971, Chomsky helped government whistleblower Daniel Ellsberg release the Pentagon Papers, a top-secret internal U.S. account of the Vietnam War. Commenting on the revelations that several Arab leaders are urging the United States to attack Iran, Chomsky says, "latest polls show Arab...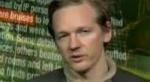 The whistleblowing website WikiLeaks has begun releasing a giant trove of confidential U.S. diplomatic cables that is sending shockwaves through the global diplomatic establishment. Among the findings: Arab leaders are urging the United States to attack Iran; Washington and Yemen agreed to cover up the use of U.S. warplanes to bomb Yemen; the United States is using its embassies around the world as part of a global spy network and asking diplomats to gather intelligence; and much more....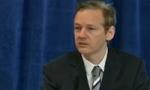 The online whistleblower WikiLeaks has released some 390,000 classified US documents on the Iraq war - the largest intelligence leak in US history and the greatest internal account of any war on public record. The disclosure provides a trove of new evidence on the violence, torture and suffering that has befallen Iraq since the 2003 US invasion. Despite US government claims to the contrary, the war logs show the Pentagon kept tallies of civilian deaths in Iraq. The group Iraq Body Count...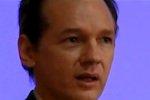 WikiLeaks is the whistle blowing website that released more than 91,000 classified military records on the war in Afghanistan last month, some of which point to war crimes by coalition forces. On Friday, 21 August 2010, Swedish authorities charged WikiLeaks founder, Julian Assange, with two charges of rape and issued an arrest warrant for him. Six hours later, the charges were dropped. Al Jazeera speaks to Assange about these charges and why they were dropped. According to Assange,...
Democracy Now - Amy Goodman of Democracy Now speaks with with Julian Assange, the founder and editor-in-chief of WikiLeaks, about the biggest leak in US history: the release of more than 91,000 classified military records on the war in Afghanistan. As the Pentagon announces it is launching a criminal probe into who leaked the documents, Assange asks what about investigating the "war crimes" revealed in the leaked military records? Assange also talks about the media, why he won't be going to the...