Fazila Farouk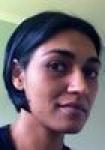 SACSIS is the brainchild of Fazila Farouk. She qualified with a M.Sc. in development planning from the University of Natal in 1996 and has worked in civil society ever since. Fazila has also completed a Ph.D-level course in social theory at Wits University's School of Public and Development Management, which she passed with distinction.

Fazila's experience includes research, policy advocacy and new media. She has written extensively about civil society and development in South Africa.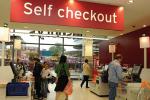 Fazila Farouk - The South African government has finally come around to talking about introducing a national minimum wage. There's still no indication what the floor will be set at, but this is surely good news in a country with one of the most deplorable levels of income inequality. No doubt the nation will be engaged in a great deal of debate about what suitable compensation ought to be for the legions of low-level workers trapped in mundane manufacturing and service jobs. What is a decent level...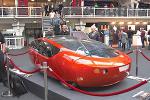 Fazila Farouk - Some parts of our world are already being delivered into a new industrial revolution, but this revolution is one that will likely pass by South Africa due to our continued reliance on fossil fuels and nuclear energy. Embracing the forward-thinking technological advancements of the 21st century, the economies of Northern Europe are realigning completely to adapt to new modes of production based on renewable energy. Clean technology is integrating into the digital economy to produce a new...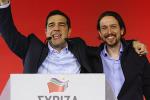 Fazila Farouk - Analysts argue that the expulsions of Zwelinzima Vavi and Numsa from Cosatu, by a faction sympathetic to President Jacob Zuma, have clear consequences for a major re-alignment of labour in South Africa. Perhaps more importantly it forces to the fore significant consequences for the re-alignment of politics in South Africa. Numsa, the radical metalworkers' union, is in fact hosting a "Conference for Socialism" this very week to determine whether the ground in South Africa...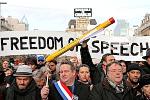 Fazila Farouk - There likely aren't many journalists, bloggers, cartoonists or comedians anywhere in the world who don't feel a connection with the massacred staff of French satirical publication Charlie Hebdo. These are the men and women of the world who regularly scale the chillingly exposed platform of public opinion to hold a mirror to the world. It's a frightening space to inhabit in a world of such diversity and difference of opinion. One never really knows how those whom one has...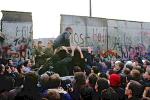 Fazila Farouk - This year, 2014, heralds 25 years since the fall of the Berlin Wall on November 9, 1989. It's a momentous anniversary for Germans who are commemorating 25 years of reunification. However, just as the 20th anniversary of South Africa's democracy unleashed a flood of bittersweet reflection on the unfulfilled dreams of our post-apartheid era, so too is 25 years of reunification in Germany being observed not just with celebration, but also with contemplation. The fall of the Berlin...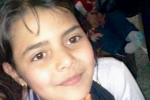 Fazila Farouk - On 28 July 2014, Defence for Children International Palestine reported that the death toll for the children of Gaza was 200 and rising. However, in the past day or two, the world received news that Israel had bombed a United Nations school in Gaza killing 15 people, mostly women and children. The Guardian newspaper reports, "United Nations officials described the killing of sleeping children as a disgrace to the world and accused Israel of a serious violation of international...