Keyword: Julian Assange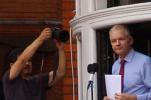 RT reports that the sexual assault case against embattled WikiLeaks leader, Julian Assange, shows signs of unraveling. "A crucial piece of evidence brought forward by one of the accusers produced no forensic results." According to RT, "In a 100-page document shown to Assange's lawyers, it was revealed that the torn prophylactic, having been examined by staff at two forensic laboratories, did not bear conclusive evidence that Assange had ever worn...

Uruguayan journalist Jorge Gestoso interviews Julian Assange from within the Ecuadorian Embassy in London. In this extensive interview, originally aired on GamaTV on August 30, they talk about the UK government's threat to extract Assange from the embassy, the nature of his relationship with the Ecuadorian government, the secret charges drawn up against him by US prosectors and the allegation of sex crimes in Sweden. "What are you going to say if you have to give your side of the...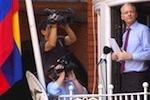 Britain is refusing to give Julian Assange of WikiLeaks safe passage out of the country even though Ecuador has granted him political asylum. On Thursday, British Foreign Secretary William Hague said Assange would be arrested if he left the embassy. Britain has also threatened to raid the embassy in order to arrest Assange. A legal advisor to Assange, Jennifer Robinson argues, "Ecuador has diplomatic status. If the UK government were to revoke that status, it would be a watershed in...

While Julian Assange awaits news of his fate at the Ecuadorian embassy in London, which he entered a week ago when he applied for political asylum, RT airs the final episode of his pre-recorded talk show, "The World Tomorrow". This final episode profiles intellectual giants Noam Chomsky and Tariq Ali who talk about wide ranging issues, including the Arab drive for freedom, the West's structural crisis and new hope coming from Latin America. According to Ali, "Essentially...

Michael Ratner, a member of Julian Assange's legal team, talks about Assange's application for political asylum in Ecuador. Assange's legal team argue that if he is taken to Sweden, he will be imprisoned immediately and held in communicado at which point they fear the Americans will ask for his extradition to the US. There's no chance for him to make a bid for political asylum once he is extradited to Sweden, argues Ratner. © Democracy Now! Editor's Note: You might also be...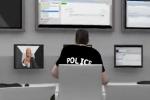 A terrifying war is being fought in the digital world. Technology designed to soak up individuals' private communications is in constant development. In the age of cyber surveillance where does the boundary between private and public fall, if it still exists at all? On the front line of this digital conflict are the Cypherpunks, the focus of Julian Assange's show, The World Tomorrow. Andy Muller Maguhn, Jeremie Zimmerman, and Jacob Appelbaum are all prominent web activists advocating the...