Keyword: Julian Assange
Glenn Ashton - Edward Snowden, Chelsea (Bradley) Manning and Julian Assange have all attained legendary status amongst citizens' rights advocates. They have exposed the extent that modern government has, under the aegis of security and intelligence gathering, encroached into all of our lives. This blanket surveillance of the citizenry, on a previously unimaginable scale, is the current manifestation of Orwell's 1984 Big Brother. Yet few have heard of Jeremy Hammond, sentenced to 10 years for...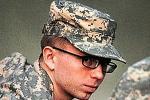 Julian Assange - On Tuesday, 30 July 2013, Bradley Manning, a whistleblower, was convicted by a military court at Fort Meade of 19 offences for supplying the press with information, including five counts of 'espionage'. He now faces a maximum sentence of 136 years. The 'aiding the enemy' charge has fallen away. It was only included, it seems, to make calling journalism 'espionage' seem reasonable. It is not. Bradley Manning's alleged disclosures have exposed war...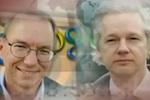 On Tuesday, Ecuador's foreign minister accused the British government of trampling on Julian Assange's rights by refusing to allow him to travel to Ecuador, which granted him political asylum almost a year ago. Joining Democracy Now! from the embassy, Assange addresses what he calls "attacks on all fronts against WikiLeaks", from a monetary embargo involving some of the world's largest financial firms to a new Hollywood documentary on WikiLeaks, "We Steal Secrets". Assange...
Chris Hedges - LONDON—A tiny tip of the vast subterranean network of governmental and intelligence agencies from around the world dedicated to destroying WikiLeaks and arresting its founder, Julian Assange, appears outside the red-brick building on Hans Crescent Street that houses the Ecuadorean Embassy. Assange, the world's best-known political refugee, has been in the embassy since he was offered sanctuary there last June. British police in black Kevlar vests are perched night and day on the...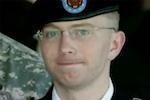 Whistleblower Bradley Manning's pre-trial proceedings, which were intended to determine whether his treatment while in custody was too harsh, have been postponed. His defence team argues that his treatment amounts to torture. Al Jazeera's Inside Story examines Manning's case and how the US treats its whistleblowers. Manning is the man accused of the largest ever document leak in US history. He is suspected of leaking more than 250000 diplomatic cables to WikiLeaks. He has been charged...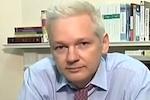 WikiLeaks founder Julian Assange addressed permanent representatives to the United Nations (UN) General Assembly at a high-level talk on the legal and ethical legitimacy of diplomatic asylum. Assange's address, which was made from inside the Ecuadorian Embassy in London via live stream to the UN on September 26, was broadcast live and exclusively by Russia Today (RT). Transcript Transcript of Julian Assange's Address to the UN on Human Rights - given on Wednesday 26th...