Keyword: Julian Assange

WikiLeaks founder Julian Assange appeared in London July 2 for an unusual conversation with Slovenian philosopher Slavoj Zizek, moderated by Democracy Now's Amy Goodman. Assange is currently under house arrest in Norfolk, outside London, awaiting a July 12 appeals hearing on his pending extradition to Sweden for questioning on sexual misconduct allegations. He has not been charged with a crime in any country. In this excerpt from Saturday's discussion, Zizek and Assange respond...

Parodying the "priceless" MasterCard advertisements, WikiLeaks releases their latest promotional advertisement. MasterCard is one of four companies that suspended services to WikiLeaks making it difficult for the organization's supporters to donate funds in the aftermath of Julian Assange's arrest on alleged sexual assault charges.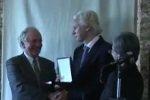 WikiLeaks editor, Julian Assange, was awarded the Sydney Peace Prize gold medal for Peace with Justice at the Frontline Club on 10 May 2011. Assange is now one of just four people to have been given the award. Nelson Mandela, the 14th Dalai Lama Tenzin Gyatso and a Japanese Buddhist leader Daisaku Ikeda are the only others to have received the medal in its fourteen year history. Professor Stuart Rees, director of the Sydney Peace Foundation who addressed the audience at the awards ceremony...

A British judge has ruled that WikiLeaks founder Julian Assange can be extradited to Sweden to face questioning on allegations of sexual crimes. Assange plans to appeal within ten days. His defence team had argued against the extradition, in part, by citing the potential he could wind up being extradited to the United States and prosecuted for publishing classified government documents, a crime that could result in the death penalty. Deamocracy Now speaks to constitutional law attorney and...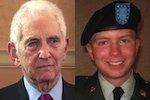 Daniel Ellsberg, the former US military analyst who released the Pentagon Papers to the public, an act that brought an end to America's war in Vietnam, says, "We need whistleblowers to stop murder." Ellsberg argues that every administration hates leaks that are unauthorized by itself. The highest officials authorize nearly all leaks. So unauthorized disclosures that are truly "unauthorized," (such as those released by WikiLeaks) represent a threat. They are very much a...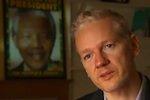 While the world debates the merits of the case surrounding its founder, Julian Assange, WikiLeaks continues to pursue its political agenda, which is to expose immoral and unjust behaviour by releasing classified information into the public domain -- a small, but important step in a larger political and ideological battle. The documentary WikiRebels, filmed in the six months leading up to Assange's arrest in England (on an extradition warrant from Swedish authorities seeking to bring him in...