Racism
Gillian Schutte - George Zimmerman, the Florida neighbourhood watchman who shot dead an unarmed black 17-year-old male last year, has been acquitted of murder. Lawyers for Mr Zimmerman, 29, argued he acted in self-defence and with justifiable use of deadly force in the death of Trayvon Martin. A jury of five white women and one Hispanic woman voted unanimously in favour of the acquittal. While Zimmerman's family and their largely right-wing white supporters celebrated, Martin's family was...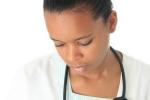 Alternet Staff - Hospital facing lawsuit after complying with a swastika-tattooed father's request that only white nurses care for his child. In Michigan (USA), a neonatal nurse reports that she was removed from her job because of a Swastika-tattooed father who didn't want his daughter treated by any African Americans. The nurse, Tonya Battle, had been working at Hurley Medical Center in Flint, Michigan, since 1988. Yet when a newborn girl came into the neonatal intensive care unit recently,...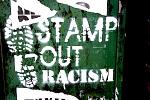 Jane Duncan - In the wake of the Marikana massacre, information is trickling into the public domain, which suggests that the police killing of workers was more premeditated than initially thought. Workers who were released from police custody have confirmed accounts of unjustified police violence against protestors, and these accounts have challenged the dominant narrative of the police having acted purely in self-defence. Public opinion remains sharply divided about whether the police were...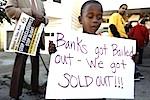 One of the biggest banks in the US, Wells Fargo, has agreed to pay $175m to settle allegations it charged higher mortgage rates and fees to Black and Latino customers. Discriminatory lending practices in the banking industry left Black and Latino neighbourhoods blighted by foreclosures after the housing bubble burst. A government investigation found tens of thousands of cases of African Americans and Hispanics being charged more than White customers with similar credit profiles. The...

Richard Pithouse - There's no question that the debate, in and around the media, ignited by the ANC's response to Brett Murray's painting has been voluminous and intense in equal measure. But the way in which many of its protagonists have mobilised the idea of a tumultuous wave of threatening popular anger hasn't been borne out on the streets. The march of just 300 at the court in Johannesburg and then, later, 600 people in downtown Durban were total flops. Any self-respecting grassroots organisation would,...

There is evidence that unconscious racist biases play a role in things that matter very much. In the video featured in this post, Yale University's Professor Paul Bloom addresses racist stereotypes. Bloom refers to a study that was done to determine whether white candidates were more likely to get jobs as opposed to their black counterparts and vice versa. The study revealed that white candidates were more likely to get a job "when a judgement call" had to be made. The study...