Racism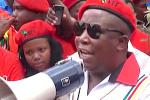 Jane Duncan - As a new political party, the Economic Freedom Fighters (EFF) has generated both excitement and criticism in a short space of time. Its commitment to anti-capitalism, anti-imperialism and Fanonianism sets it apart from the gaggle of parties vying for the political centre, and clearly its message has gained traction, especially amongst the youth. Much of the media commentary has focussed on these aspects of its founding manifesto, especially its position on nationalisation, and some on the...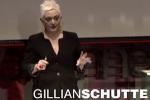 "Racism remains the one conversation that we simply do not want to have in South Africa," argues writer, activist and filmmaker, Gillian Schutte in this TEDx Johannesburg talk, which took place in December 2013. Schutte, who challenges racial stereotyping, says that our inability to talk about racism is one of the reasons that South African society remains untransformed. According to Schutte, every white person in our society must come to terms with, challenge and begin to...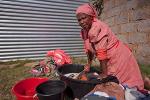 Gillian Schutte & Sipho Singiswa - Oppression, when written about, is often reduced to one layer of suffering. Yet when one unpacks the lives and narratives of the poor it becomes clear that their struggle to survive takes place under many layers of oppression. Layer One: The History of Racial Oppression The most obvious layer of oppression is that of a history of colonialism, labour and apartheid. Colonialists created 'race' as a way of oppressing the colonised. This race construct was created on the...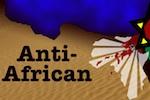 Since 2006, About 60,000 African migrants have arrived in Israel on harrowing treks across the Sinai Desert fleeing poverty, persecution, ethnic cleansing and genocide. As refugee camps across Africa fill up and Europe closes its gates to asylum seekers, Israel became the next best option -- accessible by land and said to be a developed democracy. But instead of providing them with safe haven, Israel is both refusing to grant them any benefits and denying them the ability to work legally to...

Set in America, "Whitewashed" is a film about racism and the world of whiteness. Filmmaker and social justice activist, Mark Patrick George, uses amateur footage of interviews collected over the course of several years to get beneath the surface of issues rarely discussed in public. His documentary records the voices of white people reflecting on race, racism, white identity and white privilege. "I can go anywhere I want and I am seen as acceptable. And the reason I am...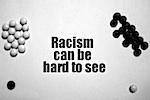 Many people would argue that they are not racist, however, Al Jazeera's The Stream delves deeper into the issue. Their feature this week examines subconscious racism. It is a form of racism that is subtle, yet as, if not more, damaging than overt racism. Listen to this panel of experts unpack the problem of stereotyping and implicit racial biases. "Implicit bias is not benign, it has very serious systemic impacts. Individuals can be decent and still perpetuate these injustices,"...