Gillian Schutte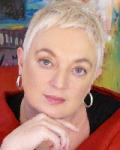 Gillian is an award winning independent filmmaker, writer and social justice activist. She is a founding member of Media for Justice and co-producer at Handheld Films.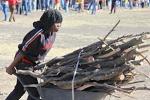 Gillian Schutte - This women's month marks two years since the Marikana massacre. The widows of the workers killed by the South African Police Service in 2012 have since received their deceased husband's provident fund dues, but still wait for justice whilst the media and public attention has long since transferred from their plight to the Farlam Commission. The focus recently has been on the prolonged strike action on the Platinum belt as well as Mr X's sensational testimony alleging that...
Gillian Schutte - The furore over the cartoon depicting the ANC parliamentarians and their electorate as a bunch of inept clowns is indicative of how far we still have to go in terms of embedded and unconscious racism in South Africa. There is nothing wrong with critiquing government in satirical depictions, but there is something horribly wrong when those depictions verge on 19th century blackface stereotypes and entirely overlook the racial demographics of our land. In this offensive cartoon we see the...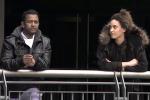 Gillian Schutte - Sexual harassment on the streets is a pervasive phenomenon that women from a range of racial and cultural backgrounds as well as social circumstances experience in daily life. Most men, even educated men from so-called respectable backgrounds belittle women's experiences of sexual harassment. Internationally, this has led to a spate of new films and campaigns where women are calling attention to casual and more aggressive forms of sexual harassment by turning the tables on men. Their...

Gillian Schutte - In January this year, between 8-10 protestors were killed by the police in service delivery protests, four of them simply for rising up to demand a most basic right - water. This is a contravention of human rights on many levels and while it sent shock waves through poor black working class and marginalized communities, the broader middle class did not react at all. In fact, the silence from South Africa's middle class was resounding and mystifying. Instead of outrage they have...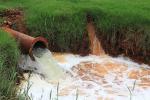 Gillian Schutte - Brown issues, in environmental jargon, refer to the environmental impact of pollution on communities living in the ambit of big industry. This is the very issue that has been highlighted by the recent Kagiso Extension 1 community uprising against the Mintails gold mining operation on the West Rand of Gauteng. Mintails, an Australian owned company, has been practicing opencast mining and blasting only 100 meters from people's homes in Kagiso, which, the community say, has resulted in...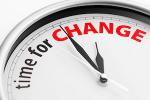 Gillian Schutte - The fanfare at the beginning of a New Year is usually celebratory and full of hope. This celebration is a way for people to wipe the slate clean and begin anew. But last year, 2013, was a particularly tumultuous year in South Africa when we were besieged by problems. In reality, these problems have been with us for many years and cannot be swept under the carpet. Many of the challenges South Africa faces are systemic and must be addressed with greater urgency. Let us include the resolution of...