Racism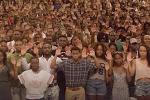 Mandisi Majavu - Michael Brown joins a long list of black men who have been killed with impunity by the police in the United States. Brown was shot and killed by Darren Wilson, a Ferguson Missouri police officer, on August 9, 2014. Last month a grand jury in St. Louis, Missouri has chosen not to indict Wilson for the lethal shooting of an unarmed Brown. Following the grand jury's decision of Brown's death, The National Association for the Advancement of Coloured People (NAACP) released a...
Alana de Hinojosa - Just before I left to study in Havana, Cuba for three months, a Cuban friend of mine pulled me aside and whispered in my ear: "Any ideas you had about race are going to be totally blown out of the water." I had no idea what she meant, and was skeptical considering Cuba's high praise from the progressive left, but my friend turned out to be right. From the first day at the airport in Miami and throughout the three months I lived there, it seemed race was all around me. In...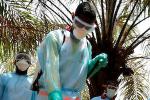 Mandisi Majavu - In his book, Infections and Inequalities, Paul Farmer writes that we live in a world where infections pass easily across borders, while resources, including cumulative scientific knowledge are blocked at customs. The recent outbreak of Ebola in West Africa is a case in point. The World Health Organisation has warned that the number of Ebola cases could rise to 20,000 largely because the medical staff in these West African countries do not have the resources to deal with the rapid spread of...

Rhodes University student, Malaika wa Azania, has published her first book, Memoirs of a Born Free. In this candid interview with Samantha Moolman of Creamer Media, she talks about being young and black in post-apartheid South Africa. According to 22-year-old wa Azania, black youth are not born free in post-apartheid South Africa. The term "born free" is a false thesis because "the constructs that defined apartheid South Africa continue to define post-apartheid South...
Mandisi Majavu - Last month the BBC published an article titled, "Do white people have a future in South Africa?" Western institutions like the BBC see no problem in commissioning articles like this due to mainstream whites' misconception of racism as a zero-sum game. Research shows that mainstream whites associate a decrease in anti-black racism with an increase in anti-white racism. The notion of "reverse racism" is rooted in this misconception. Proponents of "reverse...
Gillian Schutte - The furore over the cartoon depicting the ANC parliamentarians and their electorate as a bunch of inept clowns is indicative of how far we still have to go in terms of embedded and unconscious racism in South Africa. There is nothing wrong with critiquing government in satirical depictions, but there is something horribly wrong when those depictions verge on 19th century blackface stereotypes and entirely overlook the racial demographics of our land. In this offensive cartoon we see the...