Life and the Arts
A reflection on life and the arts from a progressive perspective. Here you will find social commentary on movies, the performing arts, issues of cultural significance and life in general.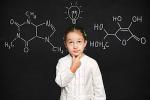 Christopher Zumski Finke - When Emily Graslie started her YouTube program, "The Brain Scoop," out of a lab at the University of Montana, she couldn't find many role models that looked like her. Today, she's a popular Internet science educator—Chicago's Field Museum's first-ever "Chief Curiosity Correspondent"—whose viral YouTube shows often get hundreds of thousands of views. And she's still looking for that role model. "There should be some woman on some show on some...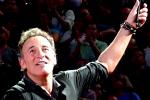 Richard Pithouse - When Bruce Springsteen steps on to the stage in Cape Town on the 28th of January next year it will be his first performance in South Africa, but it won't be his first connection to South Africa. In 1985 he, along with an impressive collection of musicians ranging from Miles Davis to Jimmy Cliff, Bob Dylan, Peter Garrett and the exiled South African band the Malopoets, was part of the project organised by Steven van Zandt, the original guitarist in his E-Street band, to boycott Sun City....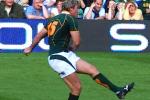 Mandisi Majavu - Avon Barksdale, a fictional character in The Wire, an American television series, often uses tautological phrases like "the game is the game" to signify the fact that change within societal institutions is not brought about by sudden, random forces. The tautology simultaneously serves as a reminder to all the players in "the game" that individual players do not have the power to change institutions or "the game", as it were. In fact individuals who attempt...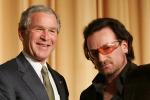 Harry Browne - Tim Adams' in-depth interview with Bono, published in last Sunday's Observer, gave the celebrity activist an opportunity to respond to his left-wing critics. Unfortunately that criticism was misrepresented, and so his rebuttals hit only straw. The interview suggested that those who criticise Bono do so largely because, as Adams put it in the comments below, 'Bono has tried to work on these issues [of poverty, aid and development] with people Browne and [George] Monbiot believe...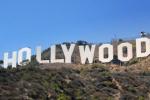 Jordan Elgrably - Every now and then a little sunshine breaks through, and Palestinians enjoy the light. Thanks to occasional complex portrayals in film, television and documentary reporting, they become real people with a cause we can all relate to, seeking justice and freedom. That was true of the Palestinian characters in Steven Spielberg's Munich (2004), who weren't cardboard villains, but human beings. It was even more apparent the following year in Hany Abu-Assad's Paradise Now,...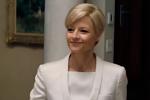 Fazila Farouk - In the film Elysium, Jodie Foster's character confidently strides into the fabulous living area of a house overlooking a superbly manicured lawn wearing an Armani suit. Foster plays Jessica Delacourt, Elysium's Secretary of Defence. The audience immediately understands that hers is a world of wealth, privilege, excess and exclusivity. All the signature cues marking the sophistication of the elite classes are referenced in this scene - champagne, strawberries, Foster's...