Life and the Arts
A reflection on life and the arts from a progressive perspective. Here you will find social commentary on movies, the performing arts, issues of cultural significance and life in general.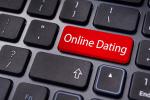 Mandisi Majavu - Last month Christian Rudder, co-founder of OkCupid, an online dating website, released statistical data collected over a five-year period about how people who subscribe to the website 'weigh race in deciding attraction'. The data doesn't reveal any new insights into the issue, which people of colour are not already aware of. For instance, according to OkCupid, "racial bias has intensified a bit" with respect to how people choose romantic partners. Basically...
Arthur Chu - There was a lot to criticize about the "Saturday Night Live" 40th anniversary celebration–Jerry Seinfeld's #SorryNotSorry joshing around about "SNL's" 40-year history of whiteness, cringeworthy reminders of the show's tendency to run dubiously funny gags into the ground, and the mystifying continued relevance of Sarah Palin. So it was strange–though not surprising, for Internet junkies–that Kanye West came in for an avalanche of...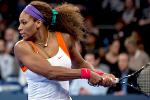 Mandisi Majavu - Early this month, Serena Williams wrote an article for TIME magazine announcing that she has decided to end her 14-year boycott of the Indian Wells tennis tournament. The last time she played at the tournament in 2001, she was subjected to racial abuse. She recounts the whole incident in chapter four of her autobiography, My life: Queen of the court. According to Serena, throughout the whole match she was booed. She said she heard some members of the crowd shouting, "Nigger!"....
Chris Hedges - BOSTON—"Fifty Shades of Grey," the book and the movie, is a celebration of the sadism that dominates nearly every aspect of American culture and lies at the core of pornography and global capitalism. It glorifies our dehumanization of women. It champions a world devoid of compassion, empathy and love. It eroticizes hypermasculine power that carries out the abuse, degradation, humiliation and torture of women whose personalities have been removed, whose only desire is to...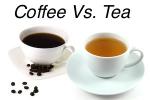 Larry Schwartz - It's an age-old question: What's better for you, coffee or tea? Even back in the 18th century, inquiring minds wanted to know. King Gustav III of Sweden, being of the belief that coffee was poisonous, devised an interesting experiment to answer the question definitively. He found two identical twins in prison, both sentenced to death for crimes they had committed. Gustav III commuted their sentences to mere life imprisonment (which was no picnic either, given prison conditions...
April M. Short - Phil Wolfson is a psychotherapist who lost his 16-year-old son to leukemia more than three decades ago. He wrote the book Noe: A Father-Son Song of Life, Love, Illness and Death about the experience of watching his son navigate adolescence while succombing to the terminal disease. His personal experiences, he says, place him in a strange position of "too much knowledge" when he works with patients who are dealing with devastating loss, as well as anxiety and PTSD symptoms that...