Life and the Arts
A reflection on life and the arts from a progressive perspective. Here you will find social commentary on movies, the performing arts, issues of cultural significance and life in general.
Glenn Ashton - Two millennia ago the Roman commentator Juvenal wrote of "panem et circensis," bread and circuses, to demonstrate how the masses had abandoned political responsibility in exchange for full bellies and extreme entertainment. In Juvenal's times entertainment was of the gladiatorial variety. Today the violence of gladiators has been replaced by sports heroes and teams where rules constrain the violence, or by cinema and television featuring violence as gratuitous as the...
Sonali Kolhatkar - Soccer (or football, as the rest of the world refers to it) is the most popular sport globally. But can you love the game while hating the World Cup? The 2014 World Cup tournament in Brazil has attracted record numbers of American viewers, with reports of 23 million people having tuned in to a single match between the U.S. and Portugal alone. Worldwide, the numbers are expected to be even more staggering over the course of the entire tournament, given that half the planet tuned in to the...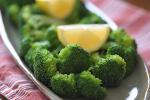 Cliff Weathers - Daily consumption of broccoli can go a long way in protecting people from the harmful effects of air pollution, a study from Johns Hopkins University has found. A clinical trial, conducted in Jiangsu Province — one of China's most polluted regions — found that consuming a beverage that included broccoli sprouts helped participants to excrete toxins associated with particle and ozone air pollution. A compound in broccoli, sulforaphane, has been shown in previous studies to...
Samantha Felix - E-liquids - the liquid nicotine used to refill reusable e-cigarettes - are sold legally nationwide. But in the last couple of days, the seemingly harmless, smoke-free liquids have sparked some starkly contrasting media attitudes. Matt Richtel of The New York Times writes that e-liquids are a dangerous poison—even more so than tobacco in some cases. But Reason.com's Jacob Sollum vehemently counters Richtel's assertions, writing that, considered more broadly, e-liquids...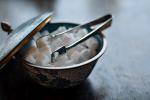 Jill Richardson - Nicolette Hahn Niman, author of Righteous Porkchop, just coined a new catchphrase that ought to go viral: "Sugar is NOT just an empty calorie." Her statement contradicts the notion we've had for years that the worst thing about sugar is its lack of nutrients. Either you're eating sugar in addition to all of the calories you need to stay healthy, or you're eating it instead of them. In the former case, you're getting too many calories; in the latter,...
Mandisi Majavu - Sport in South Africa has always been used by different political actors as a vehicle to advance political agendas. During the apartheid era sport was racially segregated, and one of the tactics that anti-apartheid activists used to fight against apartheid was the international campaign against apartheid sport. The post-apartheid government does not only utilise sports for nation-state building, but to mediate racial and social inequality too. Sports stars such as the late Jacob "Baby...